The HTC U11 Android Oreo update is here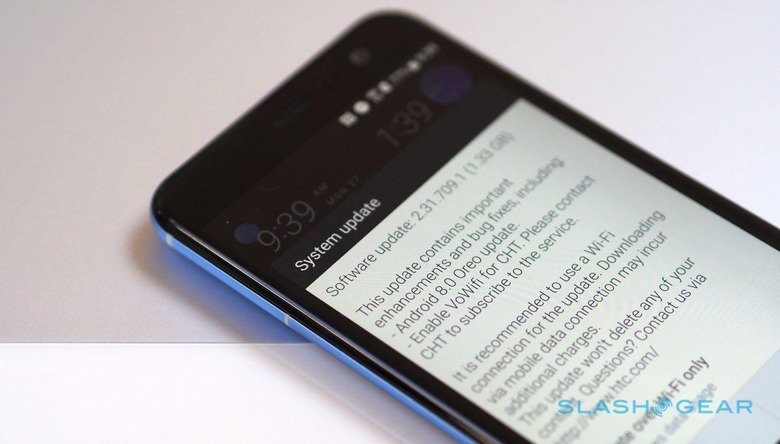 HTC has released the Android 8.0 Oreo update for the HTC U11, a Cyber Monday treat that won't actually cost you anything. The fast-incoming upgrade was teased over the weekend and then released today, making the smartphone one of the few devices on the market to have received Google's latest software version.
Among the differences are a tweak to the interface, with the iconography updated, along with notification dots on app icons. If you have a new email, for instance, the Gmail app will have a teal dot in its corner to let you know at a glance. In the background, meanwhile, there are power management improvements, new security features including more noticeable protection against rogue Play Store apps, and a general improvement in things like boot speed.
In the process, HTC joins a disappointingly small number of device-makers with Oreo updates in the wild. Market penetration of Android 8.x is just 0.3-percent, according to Google's most recent figures. The vast majority of active Android devices are still running Lollipop, Marshmallow, and Nougat, and that looks unlikely to change any time soon.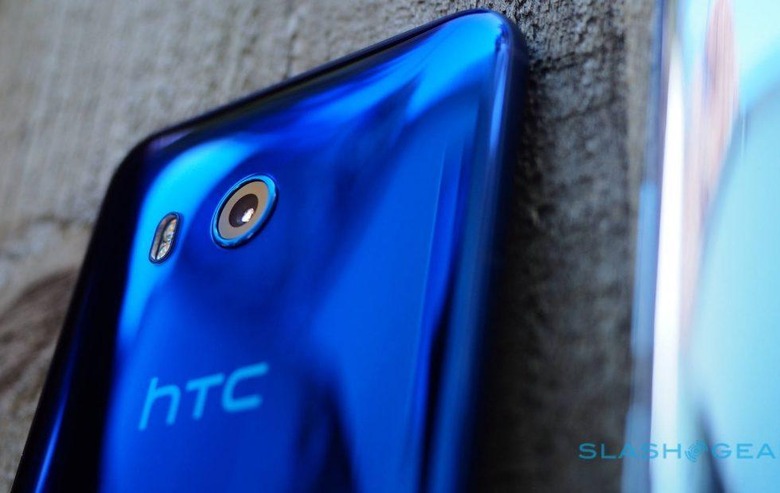 It's a welcome change, indeed, from HTC's less impressive days of Android updates. At one point, the phone-maker was among the worst offenders for sluggish releases to new versions of the OS, something generally blamed on its HTC Sense interface and app suite.
In more recent years, however, HTC has moved to downplay Sense and its own software. The UI modifications have been less intrusive and, more importantly, it has avoided duplicating apps when at all possible, often now leaving Google's own software if it's judged more useful than HTC's own version. At the same time, it has enabled more piecemeal updates for apps and services, so that they can be pushed out with greater frequency.
Currently, Android 8.0 Oreo is available for the unlocked HTC U11. It's a 1.33 GB download – so probably best to grab it over WiFi, even if you have unlimited data – and if you're not automatically notified about it you can trigger it manually by going to Settings > About Phone > Software Update. There's no current timescale for the Sprint U11 to get its taste of Oreo, however.