United's iOS love-affair continues with 6,000 iPhone 6s Plus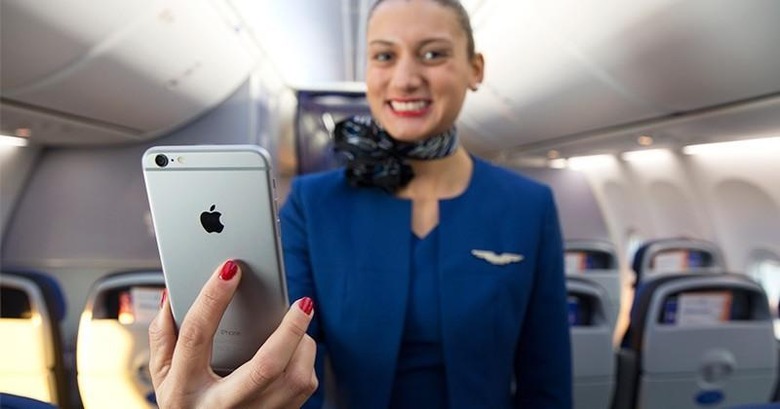 United Airlines is expanding its use of the iPhone, today revealing plans to roll out more than 6,000 of Apple's phablets to customer service staff. The iPhone 6s Plus smartphones will be used initially to help travelers who have already checked-in, but who need a printed boarding pass or baggage tag, without demanding that they trek to the nearest counter.
The phones will also support rebooking of flights, a move which may cut down on waiting time if you're trying to work around a delay.
United began using the iPhone back in late 2014, and in the first half of 2015 handed out more than 23,000 of the iPhone 6 Plus devices to flight attendants. Back in 2011, meanwhile, the airline deployed Apple's iPad to its pilots, allowing them to log flights and manage their schedules, among other things.
Custom software written by United is used on the phones and tablets. This latest batch of devices will be ground-based, meanwhile, with United staff at the airline's key US hubs equipped.
In the future, United says, the iPhones will also be used to check-in passengers, replicating much of the functionality that currently is offered with fixed airport self-service kiosks.