Uncharted: Fortune Hunter will unlock content in U4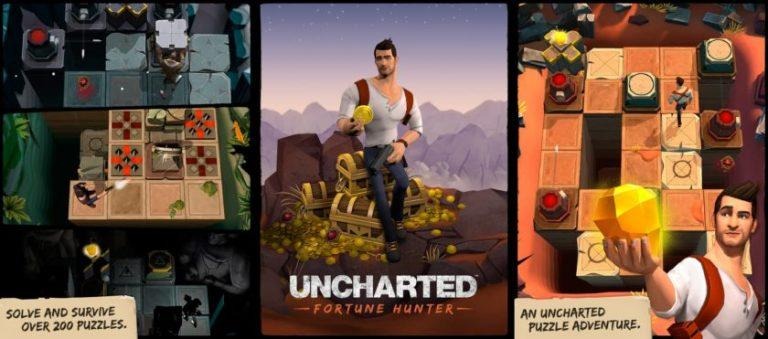 The release of the highly anticipated Uncharted 4: A Thief's End on PlayStation 4 next week is only days away, but you can get started on series hero Nathan Drake's latest adventure early — and there's no need to steal an early copy of the game. Sony has just released Uncharted: Fortune Hunter on both iOS and Android, and it features over 200 levels of puzzle action and treasure hunting.
Now, don't expect the third-person, 3D platforming and shooting aspects of the console game. Rather, Uncharted: Fortune Hunter is a "casual," free-to-play mobile game with settings and puzzles that fans of the series will likely enjoy. Even better is that players can unlock rewards like multiplayer skins and boosters for Uncharted 4, and while Fortune Hunter has in-app purchases, all the content can still be unlocked through regular play.
Gameplay focuses on completing puzzles from a top-down perspective within a certain number of moves. Completing enough challenges will award players with keys, which can then be used to open boxes with assorted goodies for Uncharted 4's multiplayer modes.
While Fortune Hunter may not have the same depth of the Uncharted console games, it's still nice to see an actual tie-in game that fans can enjoy on their smartphone, unlike the poorly-conceived Dark Souls 3 mobile game.
SOURCE App Store, Google Play