UMID mbook M1 USB 2.0 mod

One of the frustrations of UMID's first-gen mbook M1 was the absence of a standard USB port; instead you had to remember to carry an awkward adapter dongle.  The company addressed that with the mbook M2, but one owner of the original machine has taken matters into his own hands and added a USB port himself.
The hack basically junks the webcam to clear up room and connectivity for a USB 2.0 port, that now sticks out the right side of the M1's screen.  While UMID helpfully label all the pins in there, there isn't quite 5.0V power, only 3.3V, which means external hard-drives will likely have to be separately powered.  Still, it's one less thing you have to carry in your kit-bag.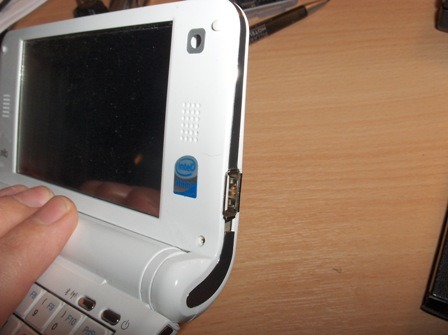 [via Pocketables]