UMID mbook M1 MID available worldwide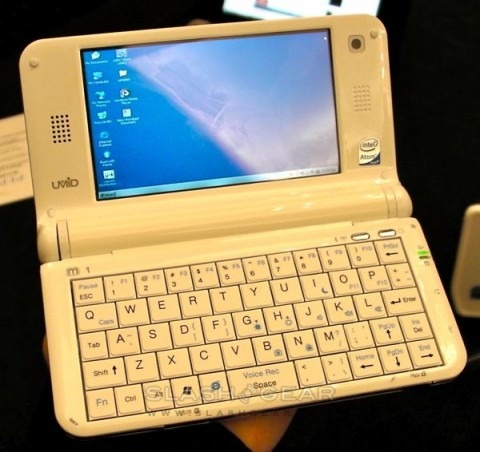 It's now got a whole lot easier to pick up UMID's mbook M1, as exported Justek announce that they're shipping the clamshell MID to anywhere worldwide.  Rather than having to go to Korea, then, you can now order the Atom-based mini-notebook online; prices start from $659, and both Linux and Windows XP versions are available.
The cheaper model is the original UMID Linux machine, with 16GB of SSD storage, the Atom 1.3GHz processor and 512MB of RAM.  That's priced at $659.42, whereas the XP Home version (which comes with an 8GB microSD card, too) is $765.78.  If you're outside of Australia then you won't have to pay GST sales tax; however you may be liable for import duty in your home country, so do some homework before ordering to save yourself a potentially nasty surprise.
Of course, what Justek don't have is the matte black version of the mbook M1 with the matching black keyboard, spotted earlier this week.  Unfortunately, now that I've seen the black version, the white one just wouldn't cut it.  If you can "make do" with the white, there's a promotion for free shipping (at time of writing).
[via Pocketables]