UMID mbook M1 32GB and 32GB/black/3G MIDs coming June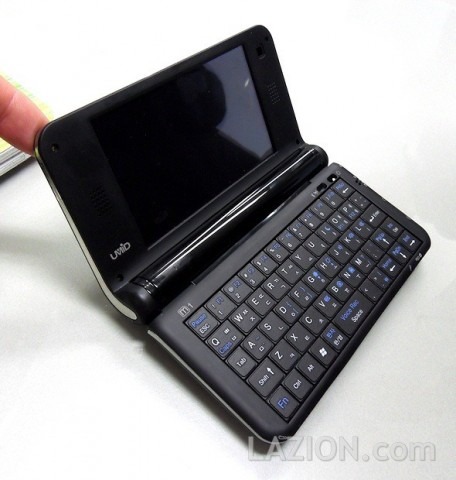 Fresh UMID mbook M1 news this week, with both the range of importers set to double (yes, to two) and the range of models to increase, including the long-awaited integrated-3G version of the MID.  Dynamism have confirmed that they'll be offering the M1 from $599 from June 15th; meanwhile, existing importer Justek have revealed that they've a shipment of all-black models with integrated 3G also expected in June.
The Dynamism models will have either 16GB or 32GB of SSD storage, the standard 512MB of RAM and Intel Atom 1.33GHz processor, and be loaded with Windows XP by the importers themselves.  Only white units will seemingly be on offer, and there's no integrated 3G; the 16GB model is $599 while the 32GB is $749.
As for the oh-so-tempting black M1, that will have 32GB of SSD storage, come loaded with Windows XP (we expect Justek will offer an upgrade service to XP, as they do with their existing white 16GB range) and some form of internal 3G.  Right now it's unclear which bands the 3G radio will support; that will be tested before they go on sale, so keep your fingers crossed for US and/or European compatibility.  No word on pricing, but expect something in excess of the $659 entry-level price Justek currently charge.