UMID confirm M1 black coming September; new model at IDF San Francisco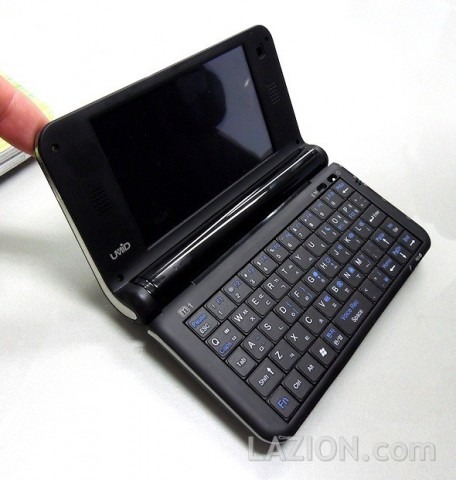 UMID's M1 mbook MID has fallen of the radar over the past few months, having made plenty of headlines and even clinched the title of "best UMPC available" from at least one reviewer.  Over at UMPC Portal they've been talking with the Korean company, who apparently are yet to reach quantity shipping due to LCD shortages; that milestone should be met in September this year, with both white and black models produced in bulk.  They've also dropped a few hints about upcoming model refreshes.
UMID have apparently also addressed the unduly "clicky" screen hinge, which is now quieter and allows for easier positioning.  Steve Paine from UMPC Portal pushed them on this, and they confirmed that the screen angle should also be broader, answering a common complaint that the display didn't quite open far enough for easy use.
There will also be a new model shown at IDF, though UMID are keeping exactly what changes will be made close to their chest.  We're hoping for at least a doubling of RAM (from the non-upgradable 512MB).  They also confirmed that Dynamism is their key distributor in the US, where the UMID M1 currently sells from $599, and that they're "setting up an exclusive distributor organization for EU market as ODM brand."