Ultimate Ears WONDERBOOM 2 Lasts Longer And Blasts Louder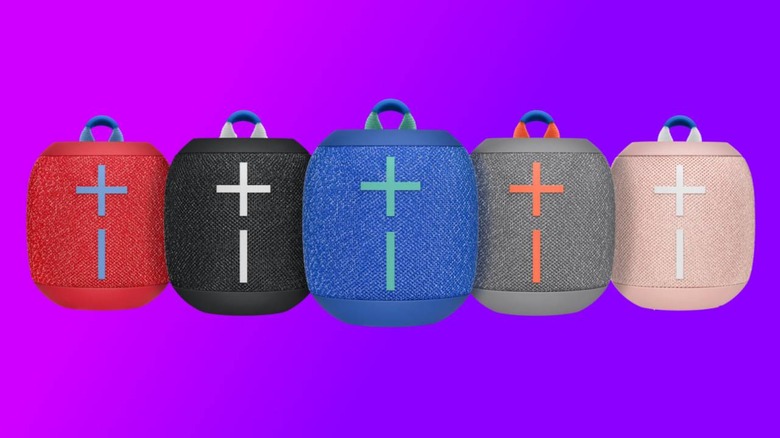 Ultimate Ears has given its chunky little WONDERBOOM speaker a revamp, with the UE WONDERBOOM 2 promising louder sound and more bass. A new Outdoor Boost mode promises to retune the Bluetooth speaker's EQ settings, with a special configuration designed for outdoor listening.
Hit the button on the bottom of the speaker, and the WONDERBOOM 2 loads a special equalizer that Ultimate Ears says can deliver louder and crisper audio than the original speaker. Considering how popular rechargeable speakers like this are for outdoor activities, it's probably one of the more useful feature additions we've seen on a Bluetooth speaker of late.
Even without Outdoor Boost mode active, however, the WONDERBOOM 2 should sound bolder. A lower cutoff frequency makes for more bass than before. Like the original speaker, there's a 360-degree soundstage so that it doesn't really matter where you're positioned.
Double Up, meanwhile, has been upgraded so that not only can two WONDERBOOM 2 speakers be paired together for louder playback, but you can assign them as left and right channels for true stereo. Alternatively, you can have them both play the same audio, for maximum overall volume. A new button interface on the top adds play, pause, and track skip controls, while oversized volume buttons are on the front.
Battery life is up by 30-percent, UE says. That should mean as much as 13 hours of playback on a single charge. There's also IP67 rated waterproofing and dust-proofing. The two-tone knit fabric clad speaker will float if you drop it in the pool, and there's a handy loop on the top to carry it or hang it up from something.
Five colors will be offered, ranging from the more discrete Deep Space Black (Black) and Crushed Ice (Grey), through to eye-catching finishes like Radical Red (Red), Bermuda Blue (Blue), and Just Peach (Pink). Each is now available to order in Europe, and up for pre-order in the US. It's priced at $99.99.