UK authorities seize over 15,000 unsafe, knock-off hoverboards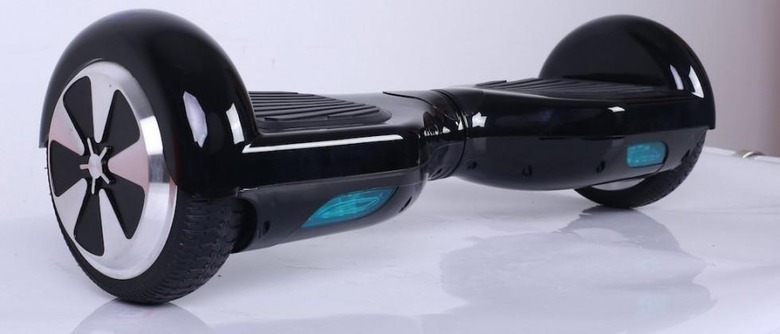 The UK is currently in the midst of a boom in popularity of the self-balancing scooter-type of "hoverboards," and with the holidays here, that means cheaper variants appealing to shoppers. However, the nation's authorities are warning consumers to stay away from cheap, knock-offs, as an alarming number of the hoverboards are being seized because they don't meet safety standards. The National Trading Standards says that out of 17,000 hoverboards imported in recent weeks, 15,000 have failed inspections.
The most dangerous risks involve the devices catching fire or even exploding, all caused by sub-standard parts like plugs, batteries and chargers. The border inspections, which see 9 out of 10 hoverboards fail, have been prompted by a rising number of reports of the devices short-circuiting or overheating, leading to serious fire damage.
"We urge consumers to be on their guard when purchasing these products," the National Trading Standards said. "Criminals and irresponsible manufacturers will often exploit high demand and attempt to flood the market with cheap and dangerous products. Some products that are made abroad, principally for the overseas market, are not fitted with the correct plug and fuse for use in the UK."
The authorities have released a list of tips for consumers planning to purchase a hoverboard. The biggest warning is that the devices should never be left unattended while they're charging.
VIA The Telegraph
SOURCE National Trading Standards