London law enforcement says 'hoverboards' are illegal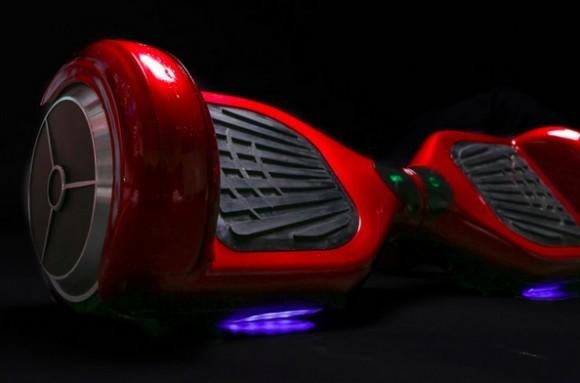 Getting around in big, dense cities can be exhausting, but driving isn't an option in many cases, and bicycles may be a bit too much in other situations. We've seen a variety of skateboards and "hoverboards" that aim to fill the void, and one has finally managed to catch the public eye in a big way: Hoverboard, the name one company gave its electric board-like rolling vehicle.
Hoverboard is kind of like a skateboard, only you stand with your feet side-by-side and the two wheels are positioned at each end, taking the rider forward and backward using body motions, a self-balancing system, and a horizontal orientation. They don't come cheap, but that hasn't stopped those in big cities from nabbing them, and they're becoming an increasingly common sight as a result.
Own one of these or thinking about getting one? They're illegal to ride in public! Info here: http://t.co/We85yLAzsU pic.twitter.com/vMm0hxNAjs

— MPS Specials (@MPSSpecials) October 11, 2015
If you live in London and have been eyeing one for yourself, there's some bad news — the city's law enforcement will be on your tail if you ride one on the pavement or sidewalk, saying the devices are "illegal to ride in public." They point the public toward this online document (Note: the influx of traffic seems to have taken the page offline).
What does this mean? At this point, if you have a Hoverboard, you're stuck riding it around on your own private property, or maybe the private property of a friend who doesn't mind.
This is the latest example of existing laws butting heads with quickly changing technology, restricting new efforts and forcing them to progress at the same slow crawl as new regulations. The same issue comes into play when discussing things like whether glancing at your smartwatch at a stop light is the same ticket-worthy offense as pulling out your smartphone.
SOURCE: TIME
Image via Hoverboard_360