UE BOOM 2 speaker boosts volume, range and ruggedness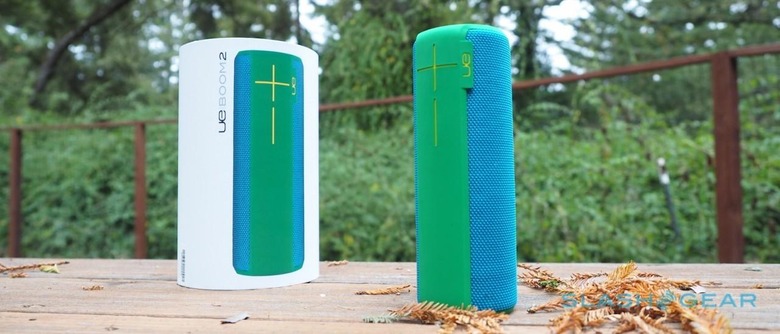 In a world where Bluetooth speakers are practically giveaway items, you have to do something special to command a $200 sticker, and Ultimate Ears believes it has the answer. The new UE BOOM 2 takes the cylindrical BOOM of 2013 and gives it a refresh, cranking up the volume by 25-percent while delivering a promised fifteen hours of wireless battery life.
Range is up over the old speaker, too, now at 100 feet versus the original's roughly 50 feet. It's still a stubby tube, made of fabric and sturdy rubber, and while there's a ring on the bottom to attach it to a lanyard or similar, it's also just the right size to slot into the bottle holder on a bike.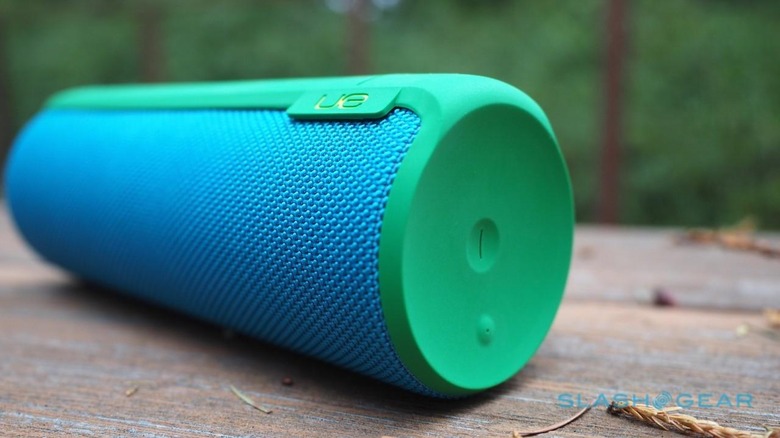 Where the first BOOM was IPX4 rated, the new BOOM 2 steps that up to IPX7. That means it can handle not only splashes and sprays – as well as snow – but immersion in up to a meter of water for up to thirty minutes.
It's also drop-proof, from up to five feet off the ground anyway.
As before, there's control through the companion app for smartphones and tablets, with which a second UE speaker can be paired for louder sound. It needn't be a second UE BOOM 2, either; if you have one of the recent UE ROLL speakers, for instance, that will work too.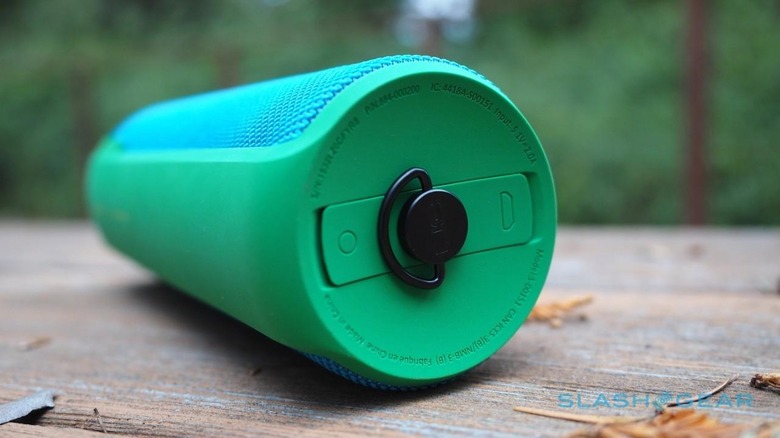 However, it's also possible to control the basics without unlocking your phone. As well as the sizable volume buttons on the side, you can handle play/pause along with skipping to the next track: once you enable "tap controls" in the app, holding the speaker in one hand and tapping its top flips between play and pause. Double-tapping skips on in the playlist.
I've been listening to the BOOM 2 for the past few days, and it's certainly a powerful little speaker. At maximum volume it's more than sufficient for out in the garden; with the volume notched down lower, while it won't replace a Sonos setup, the quality is solid, with a surprising degree of burbling bass at the bottom end.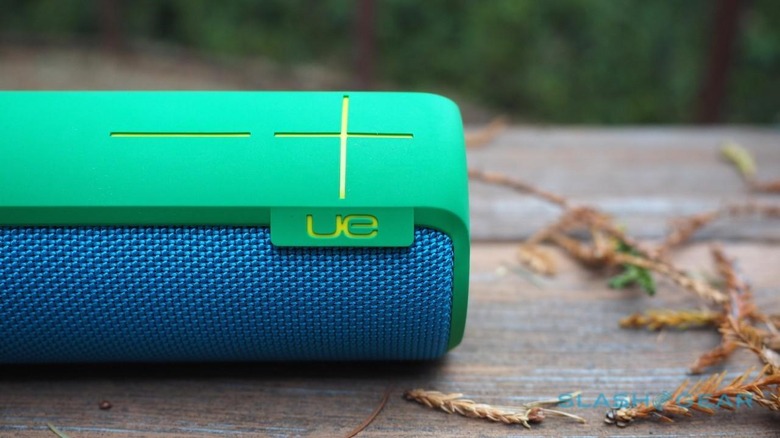 As before, Ultimate Ears has opted for color schemes that fall on the "striking" end of the scale. I might not personally go for the bright blue and green of this particular review unit were I buying it myself, but it certainly made it easy to spot when I knocked it into a bucket of water (all in the name of testing, of course).
You pay for the design and ruggedness, however. Ultimate Ears expects the UE BOOM 2 to be priced at $199.99 when it hits the US along with select European and Asian countries later this month.
[gallerybanner p=404628]