Ubuntu-bearing BQ Aquaris E4.5 now available in Europe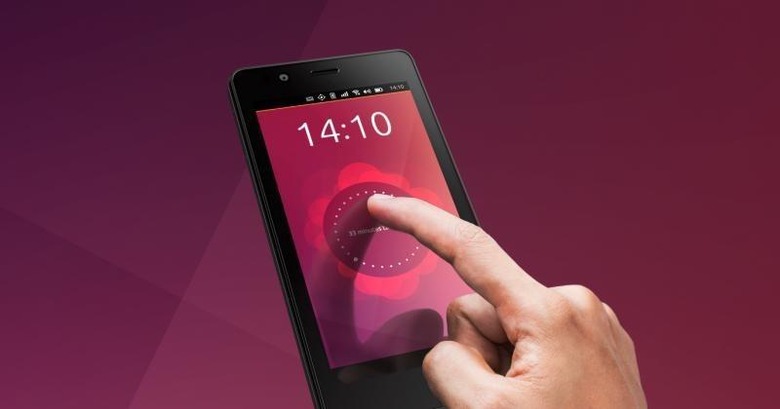 The promise of a smartphone powered by Ubuntu, one of the most popular Linux distributions, is quite an old one but it seems that 2015 is finally the year when it all takes flesh. First among the promised batch of Ubuntu phones, bq unveiled its Ubuntu-flavored Aquaris E4.5 at MWC 2015 last February. Now that very same device is available for purchase, but limited only to the European Union. Late to the market and limited availability, Canonical, the company behind Ubuntu, might have an even harder time breaking into the space than, say, Firefox OS.
Of course, it is no surprise that the mobile market has practically converged on two primary camps, iOS and Android, with a few outliers like BlackBerry OS and Windows. Even smaller platforms, like Firefox and, now, Ubuntu, are further back in the periphery. As such, very few big OEMs would take the risk of putting Ubuntu on high-end hardware and Canonical had to make do with deals with somewhat smaller players in the industry.
That's not to say the Aquaris E4.5 is terrible. It has a 1.3 GHz quad-core MediaTek CPU, assisted by 1 GB of RAM, with 8 GB of internal memory in tow. The 4.5-inch screen doesn't even reach 720p HD levels, but is capped at 960x540 qHD. That screen is protected by Dragontrail, supposedly one of Gorilla Glass' rivals in that space. The 8 megapixel rear camera might be fine for casual photography, but the 5 megapixel front shooter will be adored by selfie lovers. With specs like these, it isn't surprising to see the Ubuntu Edition of the Aquaris E4.5 carry a 169.90 EUR ($180) price tag.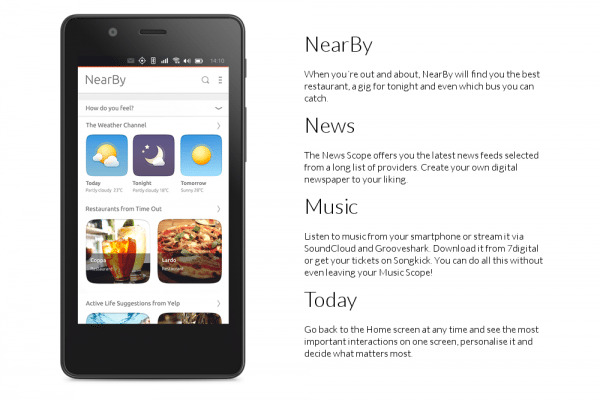 Though the hardware might be a bit underwhelming on paper, it makes a perfect stress test of the Ubuntu platform's efficiency on constrained hardware. Unlike our run of the mill smartphone operating systems, Ubuntu's interface doesn't exactly revolve around apps. Sure you do have apps, but Ubuntu focuses more on the concept of "scopes", which is like a practical and functional grouping of apps, both native and web, websites, search, and other functionality that revolve around a specific theme or purpose.
It isn't yet clear what Canonical has planned for Ubuntu on phones, at least as a commercial OS. The existence of one consumer Ubuntu phone, especially an underwhelming one, is unlikely to even make a dent in the market, much less make people take notice. Another promised Ubuntu flavored device, the beefier Meizu MX4, was also unveiled at MWC but has yet to become available for purchase.
SOURCE: bq