Uber v. Waymo driverless car case ends in settlement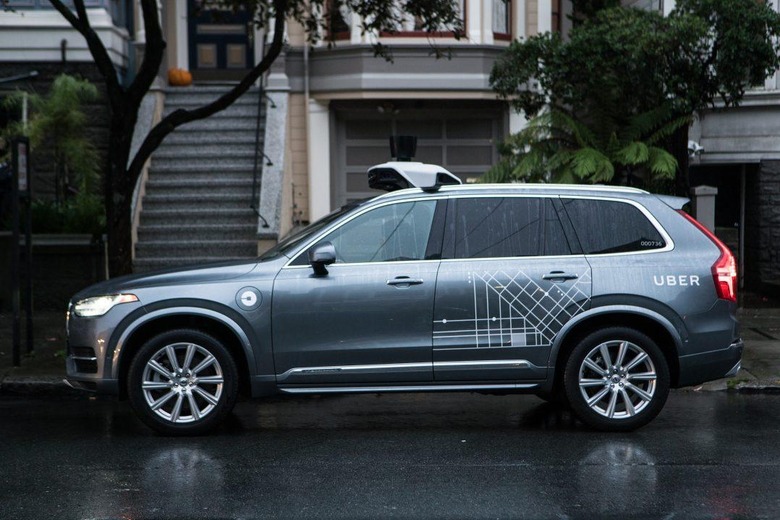 Uber v. Waymo has been settled, with Uber ending its autonomous car rival's lawsuit by coughing up an equity stake as mea culpa. The case had already begun to be heard in court this week, with Alphabet-owned Waymo alleging that Uber had misappropriated driverless car tech secrets when it brought a former Google engineer onboard to lead its autonomous vehicle team.
The engineer, Anthony Levandowski, previously worked on the Waymo project when it was part of Google. He left the company to set up his own company working on autonomous technologies, Otto, but brought thousands of files with him containing what Alphabet claims were trade secrets about its custom sensor designs and more. Otto was then acquired by Uber, when it was under the control of former CEO Travis Kalanick.
Uber has maintained that its actions with the engineer were above board, and that its own autonomous technology is its own handiwork. All the same, Levandowski was fired from Uber last year, for what the company said was failure to comply with the legal team involved in the lawsuit with Waymo. In the court this week, the Waymo legal team had begun the complex process of trying to explain what parts of its technology were infringed.
That process has now been unexpectedly ended. Writing today, Uber CEO Dara Khosrowshahi voiced his regret that the lawsuit had ever come to take place, suggesting that the allegations from Alphabet "raised some hard questions" at a company already reeling from accusations of shady behavior around passenger tracking, its rivals in ride-sharing, and workplace discrimination.
"To be clear," Khosrowshahi writes, "while we do not believe that any trade secrets made their way from Waymo to Uber, nor do we believe that Uber has used any of Waymo's proprietary information in its self-driving technology, we are taking steps with Waymo to ensure our Lidar and software represents just our good work."
The lawsuit had been an unusual one, not least because Alphabet is actually one of Uber's financial backers. Khosrowshahi highlights that oddity specifically in his statement today, in fact.
"To our friends at Alphabet: we are partners, you are an important investor in Uber, and we share a deep belief in the power of technology to change people's lives for the better," he writes. "Of course, we are also competitors. And while we won't agree on everything going forward, we agree that Uber's acquisition of Otto could and should have been handled differently."
While he may not be accepting guilt, the Uber CEO is still offering reparations. Uber will pay Waymo a 0.34-percent equity stake, its been reported. That's expected to work out to around $245m, a far cry from the $1.86bn in damages Alphabet had been seeking.