Uber traded a tech audit to lower its Waymo settlement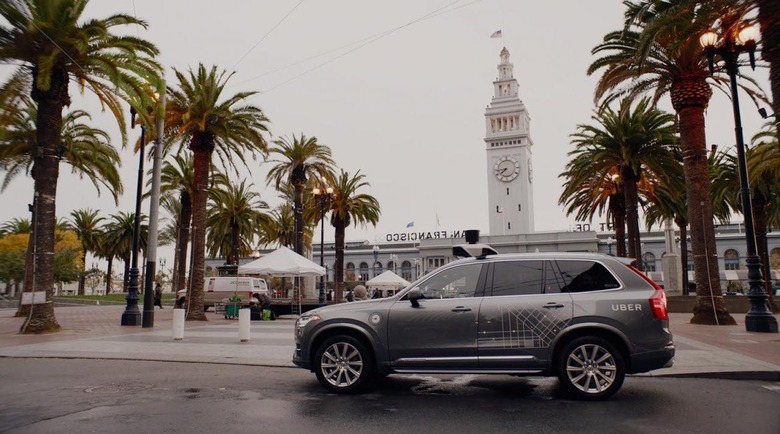 Uber has conceded to allowing an independent audit on its autonomous car technology, it's reported, as part of its lawsuit settlement with Waymo. The two companies reached an agreement to end the lawsuit today, having spent already several days in court. Uber will avoid a jury verdict as a result, but there were apparently fierce wranglings over just what the ride-sharing firm was willing to allow.
Alphabet-owned Waymo had, originally, been holding out for $1.86bn in damages, along with Uber being prevented from using the technology it had been developing for autonomous cars. The company alleged that Uber had employed former Google engineer Anthony Levandowski knowing that he had taken a cache of confidential and proprietary LIDAR sensor technology documentation. That data, Waymo insisted, was being used by Uber to give the company an unfair advantage in developing its own sensors.
Uber argued differently, unsurprisingly, as did Levandowski himself. Nonetheless, he was fired from Uber last year, after refusing to comply with the company's lawyers as they fought back against Waymo's allegations. Now, details of just how the settlement came about are emerging.
The agreement confirmed today will give Waymo 0.34-percent of Uber equity. That works out to approximately $245m in value, based on Uber's current market valuation. However, Gizmodo reports, earlier this week Uber offered Waymo a different proposal that would've been worth more like $500m.
That, sources say, saw pushback from Waymo, which wanted Uber to agree to not using either its hardware or software. Waymo conceded the lower equity amount – hardly a grand sacrifice, given Alphabet's bank balance – but with Uber's concessions on third-party auditing. It's unclear which independent auditor will carry out the check.
At the same time, Waymo has agreed not to pursue further trade secret claims. Although the court case which kicked off this week focused on eight of those, the Alphabet division maintained that there were more than 100 on which Uber had infringed.
"We have reached an agreement with Uber that we believe will protect Waymo's intellectual property now and into the future," a spokesperson from Waymo said. "We are committed to working with Uber to make sure that each company develops its own technology. This includes an agreement to ensure that any Waymo confidential information is not being incorporated in Uber Advanced Technologies Group hardware and software."
That echoes comments made by Uber CEO Dara Khosrowshahi. Although he maintains that the company did not use Waymo trade secrets, he nonetheless said that Uber would commit to using only its own "good work" moving forward. "I've told Alphabet that the incredible people at Uber ATG are focused on ensuring that our development represents the very best of Uber's innovation and experience in self-driving technology," Khosrowshahi wrote.
According to Buzzfeed's Ryan Mac, meanwhile, Uber is still working on the assumption that its redesigned LIDAR, known as Fuji, is safe from today's agreement. That was reworked last fall. Uber still faces a federal investigation, and Waymo is still pursuing arbitration against Levandowski.
Eventually they come to agreement on Thurs night. That agreement: non-use clauses, as well as an independent review of Uber's self-driving car code base. The amount is about $245 mil in equity at $72 bil valuation. Uber is under assumption it can still use redesigned Lidar.

— Ryan Mac (@RMac18) February 9, 2018