Uber tipped in bid on HERE mapping service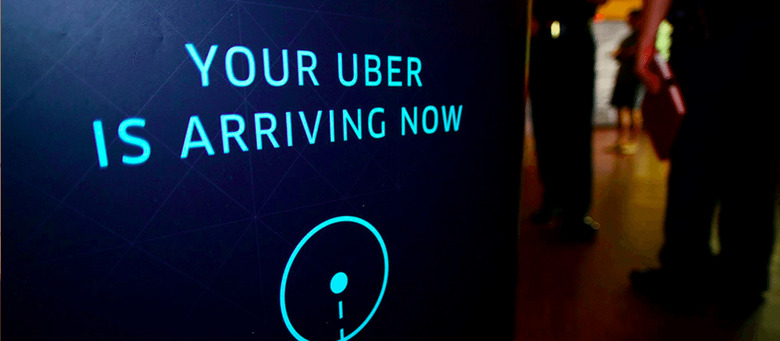 Uber is best known for matching drivers with riders, but that's not the sum total of its ambitions. The company has been pushing other services that involve transportation, including its UberEATS service, which gets meals to people in select cities. Google Maps is one of the tools it uses to make that happen, but a new business move by the ridesharing service shows that such a reality could be changing. Uber has joined the battle for Nokia's HERE mapping service, placing its own bid for the company.
Uber isn't the only company that is looking to cut its reliance on Google — yesterday word surfaced that Mercedes-Benz, Audi, and BMW have formed a thrice-strong partnership in an effort to acquire the mapping service. The move isn't surprising given the trio's self-driving ambitions and the wealth of mapping data HERE would provide.
According to The New York Times, Uber has placed its own bid for HERE, saying the information comes from three sources who have knowledge of the matter. This bid is in competition with the one from the aforementioned auto makers, says the sources, with the trio reportedly tapping Chinese company Baidu to join in on the offer. There's also said to be another bid in play from an "undisclosed private equity firm".
If all goes as planned, we'll be hearing about who managed to buy HERE from Nokia around the end of this month. Sources warn that present talks with companies might not lead to a deal, and that negotiations are continuous. This follows news about Facebook's own involvement with HERE.
SOURCE: New York Times