Facebook And Nokia Tie Up In Here Maps Deal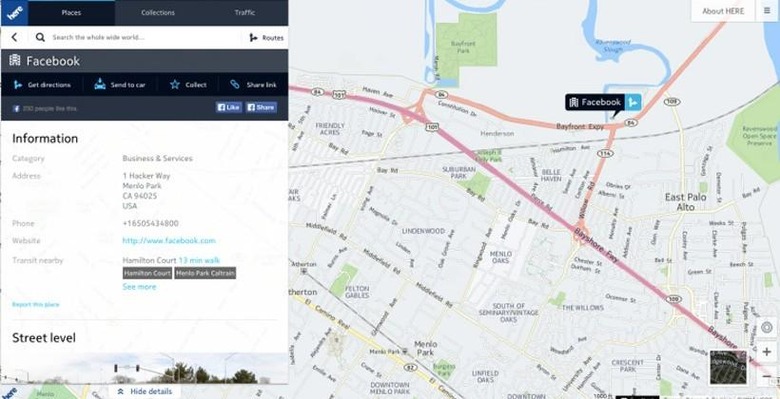 Facebook and Nokia have tied up in a new deal that has quietly slipped onto the market. Facebook will be using Nokia Here maps on the mobile version of the website and is testing Here maps to power location sensitive apps like Instagram and Messenger. The deal between Nokia and Facebook comes on the heels of word circulating that Nokia is wanting to sell its Here division.
This doesn't mean that Facebook is going to buy Here, but Facebook certainly has the cash to plunk down the estimated $2 billion that Here is valued at. Facebook isn't the only name tipped to be thinking of buying Here, other names rumored to be in the ring are Apple, Samsung, Uber, Baidu, Alibaba, Tencent, and Yahoo among others.
Facebook has said that it is testing Nokia Here maps across its website to give control and flexibility in delivering users a consistent map experience. Here maps are also in testing in some Android versions of Instagram and Messenger.
Facebook is also reported to be using Here geocoding that provides data on a specific place when users tag a location in Instagram, Messenger, or on the main Facebook app. For now Facebook isn't using Here maps on the iOS app, the data is being used on the main website.
SOURCE: Techcrunch