Uber reportedly knew self-driving cars were a danger to bikes - but launched anyway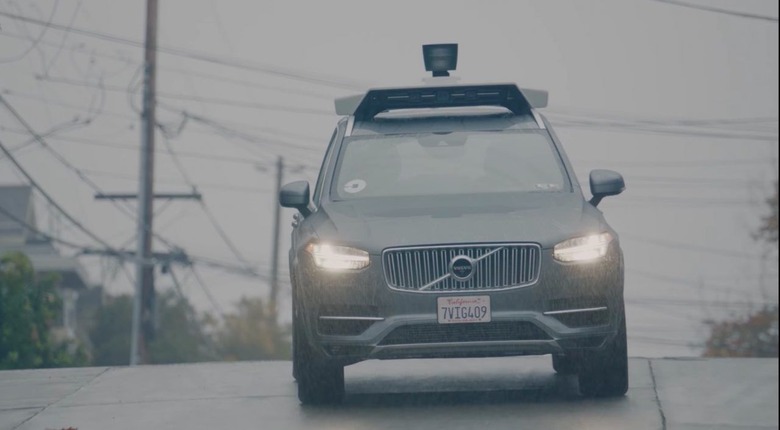 Uber set its self-driving cars loose on the streets of San Francisco despite knowing that the prototypes couldn't safely navigate around bike lanes, it's been alleged. The ride-sharing company has courted controversy over the past week after expanding its autonomous taxi-replacements from Pittsburgh to San Francisco, but without first securing a license from the California DMV. Now, it's claimed that the fleet also has significant flaws in programming.
The issue is in how Uber's modified Volvo XC90 SUVs deal with right-hook-style turns when there is a bike lane. According to state law, cars wishing to make such a maneuver should first merge into the bike lane safely, well in advance of the upcoming turn. That way, there's less chance of side-swiping a cyclist who might be continuing straight ahead at the junction.
Uber's cars, however, have been observed cutting into the bike lane at the last moment to make their turn. While they stop for other cars, and for pedestrians at the side of the road, that presents a significant danger to cyclists who might be cut off or worse by the unexpected maneuver. According to the SF Bicycle Coalition, it's one of the primary causes of collisions that result in either serious injury or death.
According to the Coalition, Uber was made aware of the flaw in how its software dealt with such junctions two days before the XC90s were set free onto San Francisco roads. However, the company has confirmed that it still hasn't updated the rules by which the cars operate in those circumstances. Instead, it has admitted, human drivers must take over the controls when such a turn is required.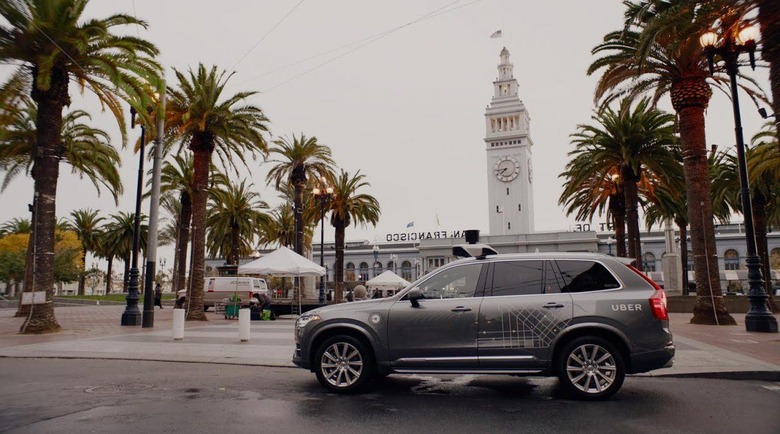 Unsurprisingly, that's not being viewed as a particularly great fix, not to mention it raises further questions about what other work-in-progress code could make the Uber self-driving cars possible dangers. Observers in San Francisco have already seen the prototypes committing a number of traffic violations, though it's uncertain whether the human or the computer was in control at the time of each. Uber confirmed to The Guardian this week that it was working on the bike lane issue.
Regulators in California, though, are still calling for Uber to cease tests and apply for the appropriate permits. That's been the route to real-world testing for twenty other companies, including Google and others, the DMV pointed out, and Uber should be no different. The ride-sharing firm, though, remains defiant.
Despite the threat of potential legal action, Uber continues to argue that there is a difference between autonomous and self-driving vehicles, and insists that its prototypes fall into the latter category and are thus exempt from the license requirement. "It's hard to understand why the DMV would seek to require self-driving Ubers to get permits when it accepts that Tesla's Autopilot technology does not need them," Uber's Anthony Levandowski, Head of the Advanced Technology Group, argues.
However critics have alleged that Uber wants to avoid the stringent reporting requirements that autonomous license holders must commit to. That includes notifying regulators whenever there is an incident which a self-driving car is involved in, in addition to yearly reports on any disengagement of the technology for a human driver to take over. Levandowski previously said that disengagement reports could be considered "proprietary information" to the company.
MORE Guardian; SF Bicycle Coalition