Uber API adds car-on-demand to Starbucks, OpenTable, more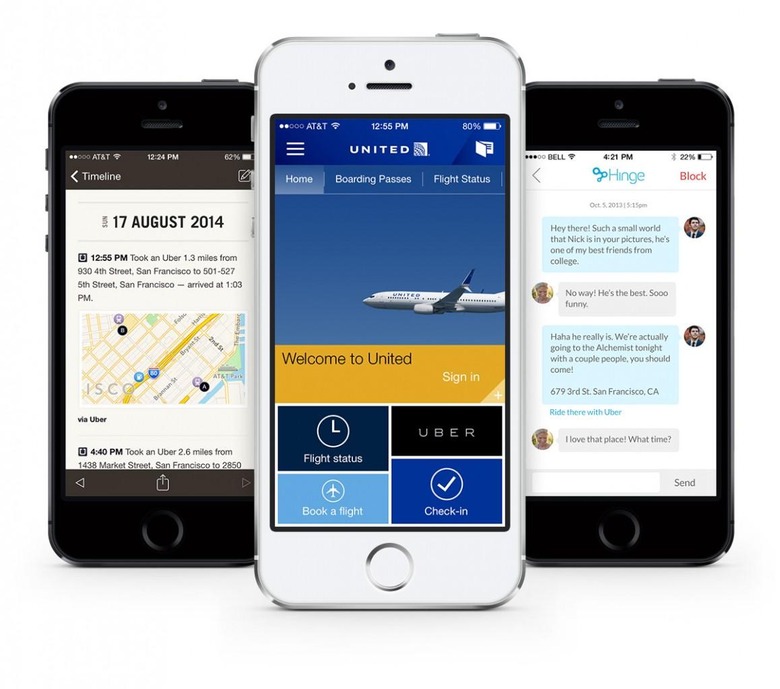 Transportation disrupter Uber has released its own API, announcing an initial eleven partners that will embed car-on-demand functionality, including Starbucks, TripAdvisor, and more. Third-party apps will be able to integrate Uber's service in whatever way makes most sense to them, such as offering rides to venues, figuring out how to transfer from airports to hotels, or even tracking where you've been for avid life-loggers.
We've already seen the first signs of Uber emerging out of its own app and into other titles. Back in May, Google Maps added an Uber option to its public transportation suggestions, providing a shortcut to the Uber app.
This new API goes several steps further than just acting as a launcher, however. Apps will be able to pass details like destination address to the Uber app, as well as embed pickup times and fare estimates.
There'll also be access to trip history. However, the ability to actually request a ride will be limited to certain partners, initially at least, as Uber tries to minimize accidental bookings.
The launch list of partners for the API includes Expensify, Hinge, Hyatt Hotels & Resorts, Momento, OpenTable, Starbucks Coffee Company, Tempo Smart Calendar, Time Out, TripAdvisor, TripCase, and United Airlines.
Functionality varies by app, but includes things like booking a ride to a hotel directly from the Hyatt app, getting travel to a nightclub or other venue found in Time Out, or to a restaurant – with destination already pre-programmed – from OpenTable.
Launching alongside the API is an affiliate program for developers, as well as deep-linking for mobile apps and webpages, making sure of interoperability between native apps and web view.
SOURCE Uber
MORE Uber API