Google Maps updates: Uber, departure time, Stars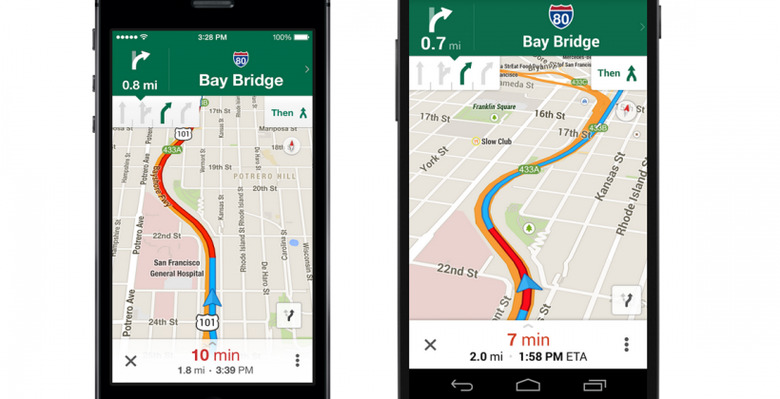 If you're working with Google Maps for driving – or for being driven – this week's update is going to change the way you do so. An update has been released – and will continue to release in increments over the next week – which allows Uber interaction for Google Maps users. This speaks volumes about how connected to Google Uber really is.
Inside public transport you'll find the ability to flip direct to the Uber app. This way Google makes Uber as easily accessible as a bus or train. This initiative has not been offered for any comparative taxi apps.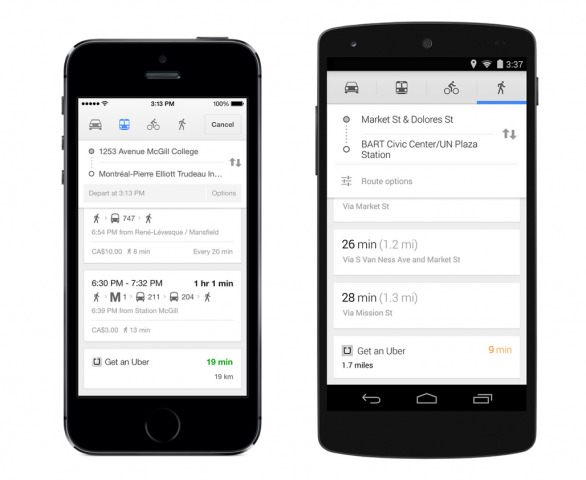 This update will also bring about improved transit results – you'll also be able to set a departure time from the location you're at, rather than basing your plans on leaving right that minute. This should be a big help for those hoping to get to get home by dinner time while allowing time to continue hanging out at the zoo all afternoon.
Stars are being integrated here as well – though they're not specifically part of the Google Stars initiative quite yet. You'll be able to save a place that you've been or that you'll want to go by tapping the Star icon on its place card.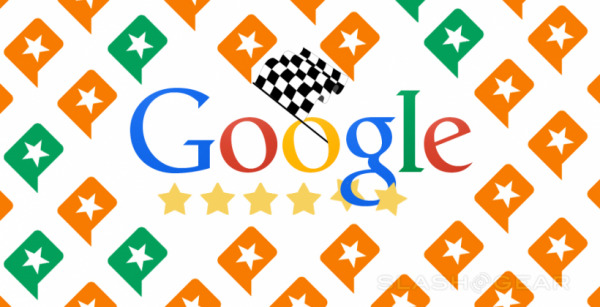 Offline maps are now available universally – not just in beta. You'll have the ability to search for an area, tap its place info sheet, and select "Save map for use offline." Though available universally – on all devices – this option isn't available for all regions on the map itself.