TwoNav Sportiva PND: custom maps, eye-searing color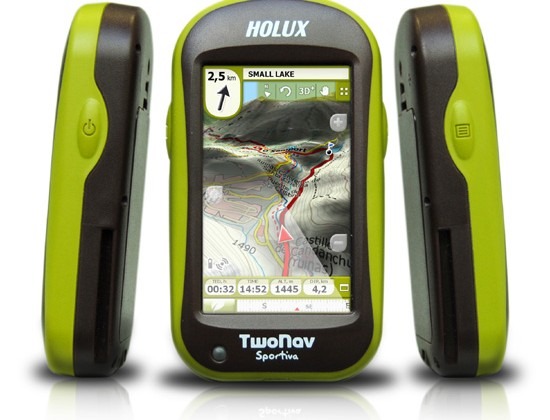 GPS company TwoNav have outed their latest PND, and like the company's previous model there's a whole lot of lurid green on offer.  The TwoNav Sportiva, like the Aventura before it, is compatible with custom mapping data, so you can pretty much load whatever topography you prefer – including scanned maps, even – for tracking on the handheld's 3-inch transflective touchscreen.
TwoNav offer cartography for Spain, France, Germany, Switzerland, Italy, Finland, Norway, Netherlands, Austria, Morocco, Sweden, Australia, Tunisia and the USA on their site, but using a free software tool you can transfer over topographic maps, satellite pictures, raster maps, urban maps and even scanned paper maps.  As you've probably guessed, the purpose here is less about finding directions to the nearest supermarket and more about geocaching, hiking and generally not getting lost in remote places filled with trees and wolves.
Hardware specs include 2GB of onboard memory (and a microSD slot happy with up to 32GB cards), a SiRF III receiver, digital 3D compass and barometer, and a 58 x 105 x 23 mm casing that meets IPX6 standards.  The TwoNav Sportiva is expected to go on sale on March 1st 2010 for €379 ($523).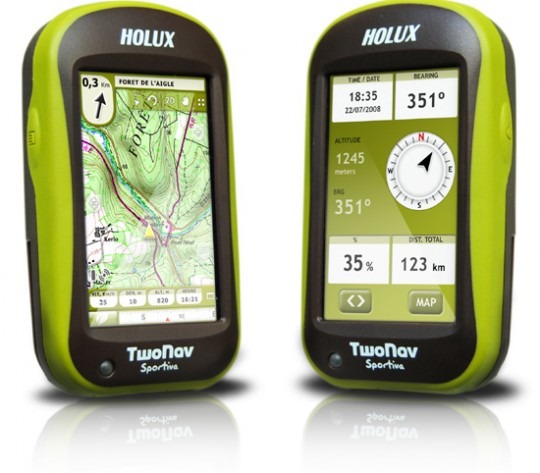 [via NaviGadget]