Twitter's live-streaming app Periscope released for Android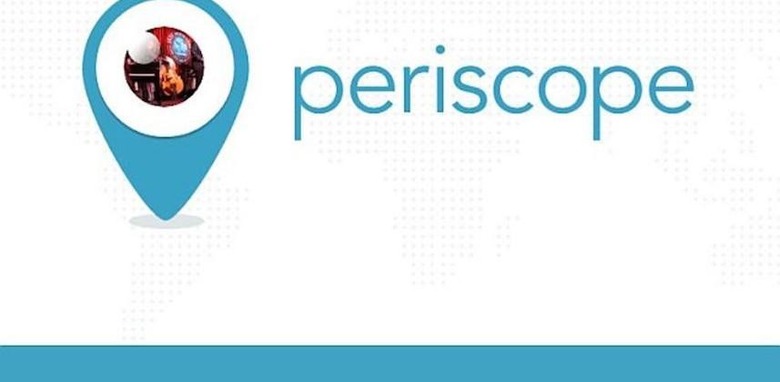 Periscope, the live-streaming app/service that was acquired by Twitter earlier this year, has finally debuted on Android with a new app on the Google Play Store. Today's release comes roughly two months after the iOS version, which has become very popular since then among Twitter users, celebrities, and as tool for citizen journalism. At its core, the Android app functions the same as it does in iOS, letting you both watch and record live broadcasts on your phone, but there a couple features exclusive to this new release.
First up, Android users will have more control options over notifications from the app. But even more useful is a new feature called "return to broadcast," which lets those watching a stream quickly get caught up to the live action after interruptions like phone calls and text messages.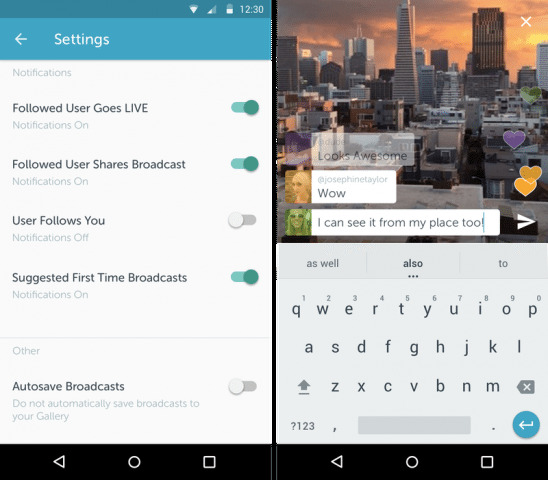 Another minor difference between the iOS and Android versions is that while the former has the button to start broadcasting on the central tab, on the latter it is bright red and found to the right. Other than that, if you already tried Periscope on an iPhone, it should be pretty easy to understand on Android.
Sara Haider, who led development of the Android app, says, "When you go into a broadcast, it's going to be very much like the standard Periscope that you have come to know and love, with the hearts and comments and all of that."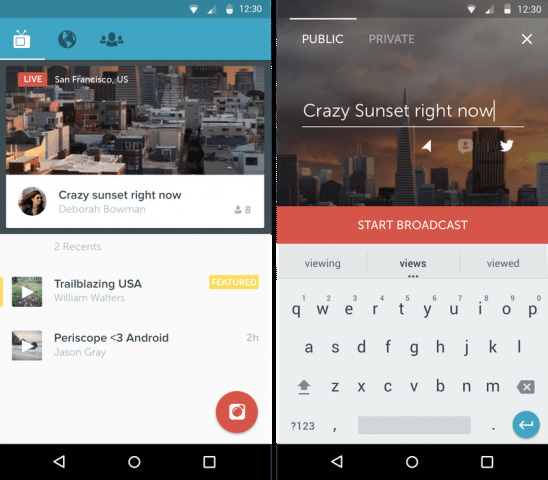 Opening the app for the first time brings up the usual screens that accompany a social network, including broadcasts from people you follow on Twitter, as well as broadcasts currently taking place around the world. A third screen also present you with popular users, which are determined by the usual metric of how many likes/hearts/favs they've received.
Periscope is available now for download on the Google Play Store, requiring Android version 4.4 KitKat or above.
SOURCE Periscope (Google Play Store)