Twitter launches Live 360 video on Periscope for select few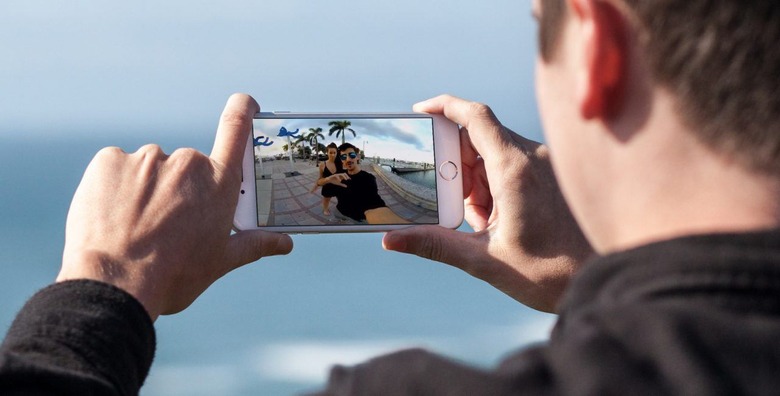 Twitter and Periscope have launched live 360 videos, though the streaming full-view footage will only be offered from a handful of select partners at first. 360 broadcasts will be flagged with a special "360" badge on Twitter and Periscope. Viewers will be able to pan around the spherical scene either by clicking and dragging with their mouse, swiping with their finger on a touchscreen, or physically moving their phone or tablet around to look in different directions.
Of course, Twitter isn't the first to embrace 360 video in this manner. YouTube launched live 360 streaming back in April, for instance. Facebook, which has also been pushing its live video heavily, is yet to add 360-degree support for real-time broadcasts, though it does have prerecorded 360-degree video support, both on mobile devices and using virtual reality headsets such as Samsung's Gear VR and the Facebook-owned Oculus Rift.
360 Sunset in Florida. First ever #Periscope360 with @Brandee_Anthony https://t.co/AZWbnnT15S

— Alex Pettitt (@Alexpettitt) December 28, 2016
Twitter and Periscope are dipping a toe at first, with only a small subset of live-streaming partners able to switch on 360-degree broadcasts. That number will be expanding "in the coming weeks" the companies say; those wanting to get involved themselves can sign up to a waitlist. However, you'll need some special hardware before you can begin.
The Periscope team says the only officially supported hardware currently is the Insta360 Nano. Launched earlier this year, it's a clip-on camera that works with the iPhone. Footage is captured at 30fps, with a maximum resolution of 3K.
However, if you don't have the $199 Insta360 Nano, Periscope does say that it'll be possible to use Periscope Producer, its software for broadcasters, to use other 360-degree cameras. Actually setting that up will be down to you, however.
What remains to be seen is exactly how many people actually want to watch live videos where they can pan around the frame. Although the technology is undoubtedly clever, it's questionable whether a significant number of viewers have any real interest in it. Meanwhile, the relative dearth of 360-degree cameras means that, even when Periscope opens the system up to more users, it's still likely to be a small fraction of those who hold regular live video sessions.