We've been expecting this day for a while now, but after delaying the retirement of its API v1, Twitter has officially cut the cord and is requiring Twitter clients to use its new API v1.1. Essentially, this is the final breath for a handful of Twitter clients, including TweetDeck, SilverBird, and DestroyTwitter.
The updated API is bad news for third-party Twitter clients, as v1.1 places a limit on how often third-party Twitter clients and other services are able to access information on Twitter, and have limited the number of total users and client can support to only 100,000 on some clients. The updated API will also help Twitter reduce the number of spam accounts and bots that use the service.
The retirement of API v1 will see some users kicked out of their favorite Twitter client without so much as a "how do you do?", until these Twitter clients update to API v1.1. Twitter originally had a retirement date of May 7, but the social media service decided to extend the date an extra month to run more "blackout" tests and other trials.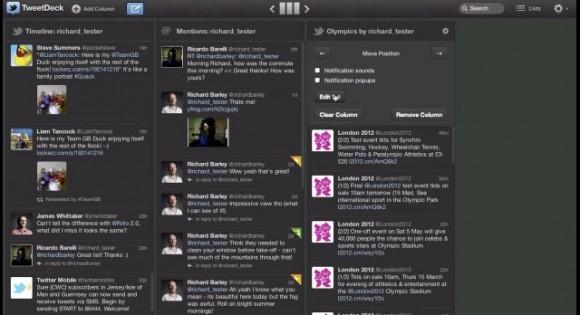 However, TweetDeck for Mac and PC will continue to work through its Web and Chrome versions. Many popular Twitter apps have heeded Twitter's warning months ago and have moved to the new API, but a handful of independent developers have thrown up their white flag and gave up due to restrictions on smaller Twitter apps.
So what does this mean for the everyday users? Well, Tweetdeck will no longer work on some platforms, so if you've been a big fan of the app, you'll unfortunately have to look elsewhere for another Twitter client, and while more popular apps don't have to 100,000 user limit, smaller up-and-coming apps will be restricted, and that'll make it more difficult for new Twitter apps to become popular.
SOURCE: Twitter Developers