Twitter Android app gets Periscope broadcast launch button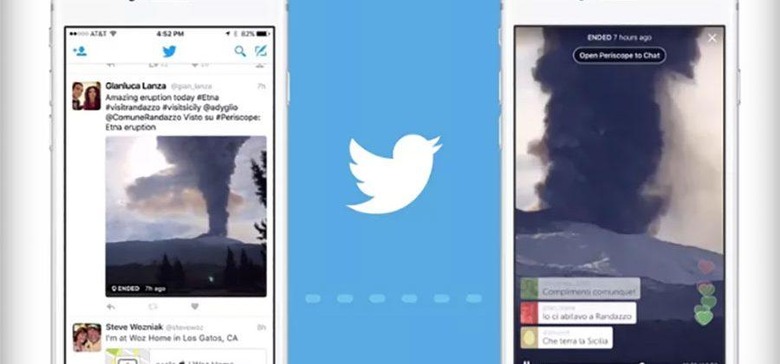 Twitter is testing a new feature in its app for Android users and this feature adds a button that allows the users to launch Periscope broadcasts. The new button is labeled as "go live" and can be seen when composing a tweet. For now, the Periscope integration is a test with a small percentage of Android users. Exactly how small that percentage of testers is we don't know. For those who have the "go live" button when it is clicked, they are redirected to Periscope where they can begin a live broadcast.
If you click that button and don't have the Periscope app installed, you will be redirected to the Google Play Store to download Periscope. Twitter issued a statement on the new feature saying. "We're rolling out a 'Go Live' button in Twitter to a small percentage of users. Over time, all users will have the ability to start a Periscope broadcast from Twitter." Twitter purchased Periscope last year and so far, there has been a distinct separation between the two services. This marks the first major integration between the two.
Twitter is obviously trying to compete with Facebook, but its live broadcasting integration is not as slick as what Facebook offers. Facebook users don't need to launch a different app to broadcast live; it's built into the main Facebook app. Periscope made a change earlier this month that made videos permanent by default.
When the service launched originally the idea was to have the videos delete automatically after 24 hours. This didn't sit well with brands and uses that wanted to be able to create an archive of videos for promotional and brand building. Periscope also allows you to broadcast videos shot using DJI drones. Supported drones include the DJI Inspire, Phantom 4, Phantom 3 Professional or Advanced and the Osmo drone.
SOURCE: The Verge