Twitter acquires analysis startup Lucky Sort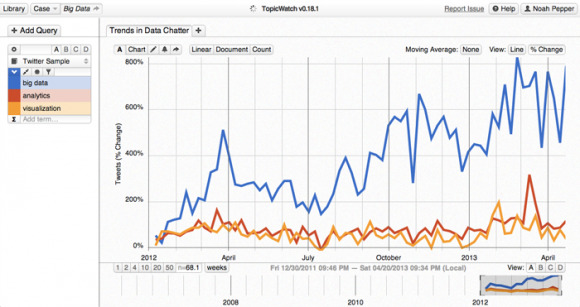 Twitter is no stranger to buying up other companies, having officially announced back in April, for example, its acquisition of We Are Hunted. In October, the social network bought Vine, and earlier last year it bought Posterous, Summify, and Dansient. The service has gobbled up another company, this one Lucky Sort, a data analysis company, which made the announcement earlier today.
The announcement was made by Lucky Sort CEO Noah Pepper, who says he started the company two years ago with a hanful of friends and the goal of making the summarization and visualization of data easier. The service, which will shut down "in the coming months," was bought by Twitter for an unspecified amount, with some of its employees being destined for employment with Twitter in San Francisco.
No other details about the acquisition were provided, except that the company's current customers are being aided in a transition off the system so that it can be shut down. According to TechCrunch, the startup is based in Portland, Oregon, and will be transitioning employees Jesse Smith, Daniel Fennelly, and CEO Noah Smith to Twitter. Smith says they're work in the microblogging service's Revenue Engineering Department "where we'll be shoveling coal into the money printing machine."
While such an acquisition would make sense for Twitter, which contains vast amounts of data and has been used in a variety of projects, including a recent one on mapping racism nationally, the company's CEO is quoted as saying that Twitter's purchase is for the expertise and technology for other projects.
Pepper didn't provide any solid info on what Twitter has planned for them or what, precisely, they'll be doing. As we mentioned, this is the latest of several acquisitions. On April 11, Twitter officially announced that it had acquired music service We Are Hunted, something that wasn't a surprise to anyone at that point. And in October it acquired Vine, which allows users to record itty-bitty video clips.
SOURCE:Lucky Sort