Twitch begins exporting to YouTube [UPDATE: Down until tomorrow]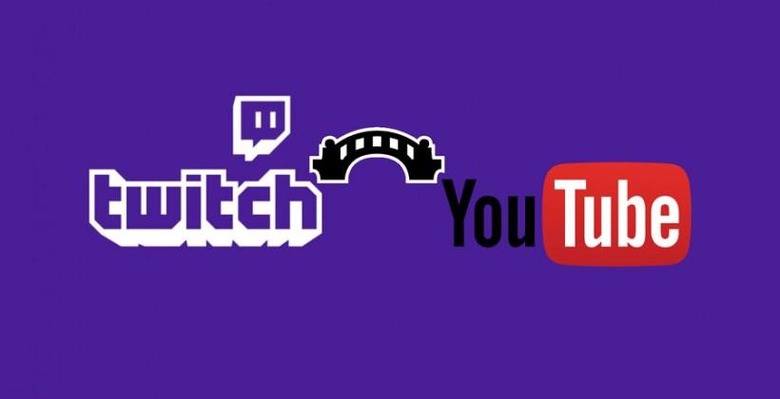 This afternoon, Twitch began exporting videos to YouTube. You know what that implies – but before we get too deep into conspiracy theories, we'll chat about what this means for you, the Twitch user. You the Twitch content creator and you the Twitch viewer, too.
VOD (Video On Demand)
Twitch has decided to make some changes to the way they handle videos served by them and saved by them. With their most recent study on viewership of VOD, they've shown that most video has a certain short lifespan which cannot be denied.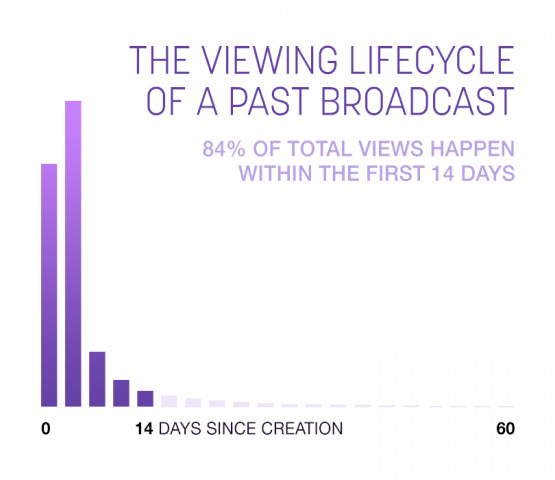 Above you'll see how videos rarely get seen after two weeks on the web. Closer to 60 days, viewership is almost nonexistent. Furthermore, Twitch suggests that a whopping 80% of the videos recorded and saved on their servers are never watched.
Never, ever viewed, not even a single time. With over a petabyte of storage space being used by these videos, Twitch has decided to make a change.
Highlights
Inside the VOD experience on Twitch are highlights. These are shortened and/or edited videos that people have taken time to make presentable for the public. These videos will be sticking around on Twitch.
Watch live video from BurnsyDelight on www.twitch.tv
Highlight videos get, on average, 9x as many views as "past broadcasts" without edit. Because that extra effort is needed and appreciated, Highlights are sticking around forever.
What's changing?
Highlights will be saved indefinitely for all users – this has not changed. Highlights will be limited to 2-hours in length to avoid users simply saving every piece of gameplay as a highlight to bypass the new rules.

For Past Broadcasts saved automatically, there's a 14-day storage window. In that time, users can choose to export to YouTube, save to their own computer, or let the video die. Turbo Subscribers and Partners have a 60-day storage window instead of 14.
Above you'll see a how-to video from Twitch on their New Video Manager which will allow you a variety of new editing abilities and export abilities in the near future. Immediately if not soon, that is to say.
When will these changes roll out?
Next month the changes will become permanent. Twitch suggests they'll be reminding users over the next three weeks that the changes are incoming so you'll have enough time to export, save, or whatever else you want to do before then.
UPDATE: The Twitch YouTube Explorer has been disabled temporarily due to "increased capacity issues." Twitch suggests that the tool will be returning tomorrow.