tvCompass Ultimate Remote: WiFi, EPG & now ESPN content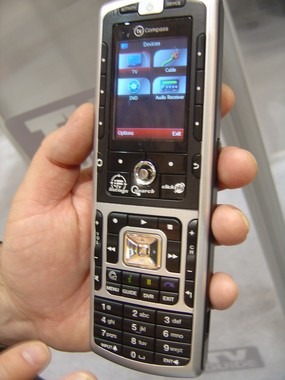 We may receive a commission on purchases made from links.
Call your new remote control the "Ultimate Remote" and you'd better have some meat to back up the name, but that's how tvCompass have decided to brand their WiFi-enabled universal zapper.  We first saw the device back in January at CES, and now the company have partnered with ESPN to launch both the remote and an exclusive media content service for users.  Sports-fans will be able to check out news and stats while they watch the game, as well as browse the EPG on the Ultimate Remote's full-color 2.2-inch display.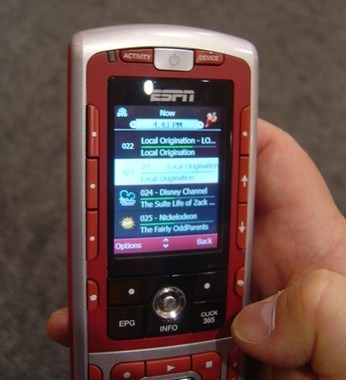 The ESPN version is on sale now, priced at a not-inconsiderable $299.99.  That might seem a lot, but you're getting a fair bit of tech, too.  Control of more than 24 devices, macros and on-device setup, an xHTML browser with RSS and TV broadcast sync letting the remote's display act as a second screen (such as with picture-in-picture) make for a fitting rival to the Logitech Harmony range.  There's also a micropayment client, compatible with PayPal, which would make pay-per-view selection straightforward.
Apparently tvCompass are in talks with other operators regarding more customized versions of the handset.  Part of its charm is the flexibility of customization, plus the fact that settings (or even adverts) can be loaded on remotely (and are all backed-up on tvCompass' servers).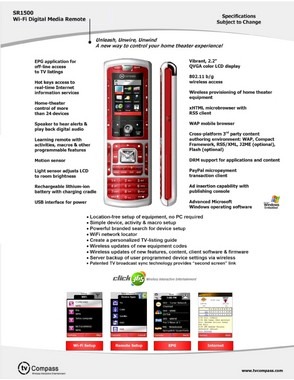 [via Zatz Not Funny]