Turbocharged Audi R8 planned for new entry-level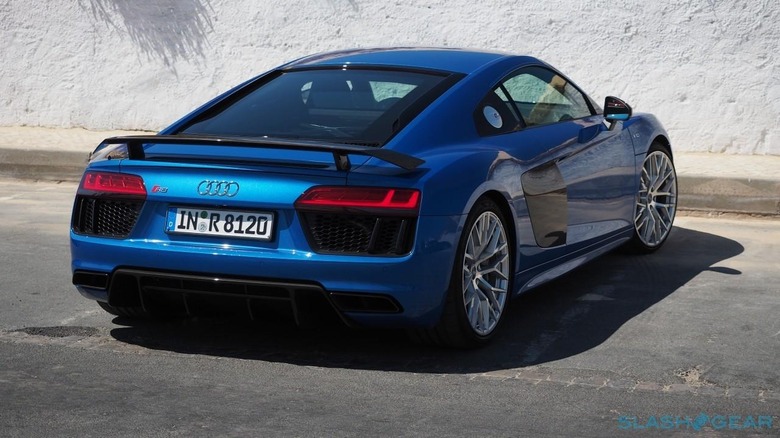 Audi is planning an entry-level turbocharged R8, slotting a more affordable version of the supercar in beneath the current V10 models. The existing 2017 R8 – which we tested on the road and on the track recently – is powered by a naturally-aspirated 5.2-liter V10 good for as much as 610 HP and 398 lb-ft of torque, but the V8 of the outgoing car won't fit into the architecture of this new model.
That's sending Audi back to the drawing board for another engine, and according to top execs it's going to have forced-induction.
"It is inevitable that we will go to a turbocharged motor for it at some point." Audi board member for development Dr Ulrich Hackenberg confirmed, Motoring reports. "It would be in this model cycle, to give us a fuller range."
Exactly what sort of engine that will be is unclear at this stage, however, with Audi telling us that no decision has been made on whether it will have five cylinders, six, or something else.
Nonetheless, there are a couple of clear possibilities. The company has been working on a biturbo V6 that it plans to use in place of the V8 in the Audi RS4, for instance, while elsewhere it's been developing an upgrade to its in-line five-cylinder engine.
In parallel, Audi has been developing a 48-volt electrical sub-system that can be used to power a separate compressor for a biturbo engine. That helps smooth out pressure at low engine speeds, before the regular turbos have had an opportunity to spin up.
According to Motoring, an insider at Audi has said the company is leaning toward the five cylinder option, in part because of its combination of power, torque, and low weight.
When a more affordable R8 might arrive, or indeed what sort of pricing we can expect, is unknown at this point; Audi is yet to confirm US pricing for the V10. The outgoing R8 V8 starts at $115,900.
SOURCE Motoring