Audi sets track and economy records to make you love diesel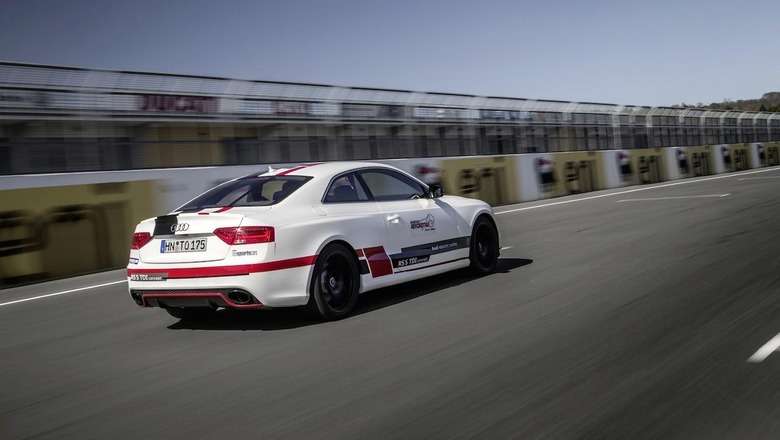 Audi may not have persuaded Americans that diesel isn't the Devil's fuel but you can't accuse it of not trying, setting both economy and performance records in Europe. When it comes to speed, it's the Audi RS5 TDI competition concept setting a record time for a diesel around the Sachsenring, its 435 HP engine powering the car to complete a 2.2 mile lap in 1 minute 35.35 seconds. That, Audi credits, is down to its unusual electric compressor.
Under the hood of the RS5 TDI competition concept is a 3.0-liter V6 biturbo TDI with 435 HP and 590 lb-ft of torque. It's based on the 4.2-liter V8 RS5 production car, but throws in a pair of turbochargers as well as an electric compressor.
The two turbochargers use exhaust gases to spin up to speed, as normal, but the compressor can increase pressure at low engine speeds when the turbos would normally be short on grunt.
Audi's end-result is a 0-62 mph time of 4.0 seconds, and 124 mph in under sixteen seconds. A separate 48-volt electrical sub-system is used to power the compressor, though Audi has used a similar approach in other electrified cars, too.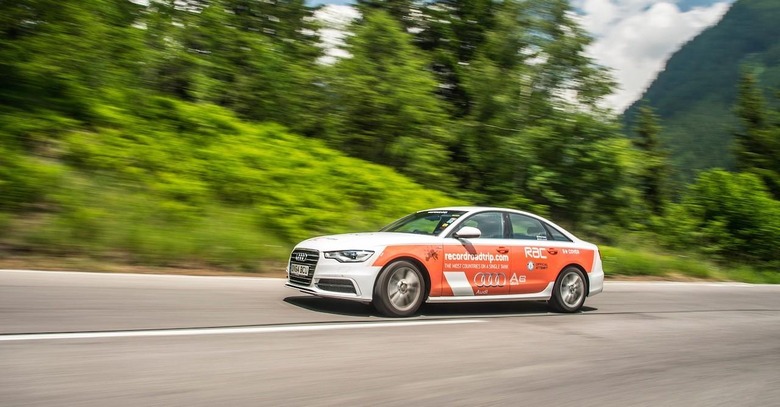 As for the economy record, that saw an Audi A6 TDI ultra go a whopping 1158.9 miles across fourteen European countries in 28 hours of solid driving. With Andrew Frankel and Rebecca Jackson at the helm, the car averaged 75.9 mpg earlier this month, targeting a typical speed of 50 mph.
The route took the A6 through the Netherlands to Hungary, passing through Belgium, Luxembourg, France, Switzerland, Lichtenstein, Austria, Germany, Italy, Slovenia, Croatia, Bosnia, and Serbia on the way.
While the A6 TDI is a production car, the RS5 TDI is not. However, Audi says it plans to bring the 48V subsystem and the electric compressor to market in production vehicles soon.