TSMC wins Apple A6 and A7 contract tips insider: Samsung dumped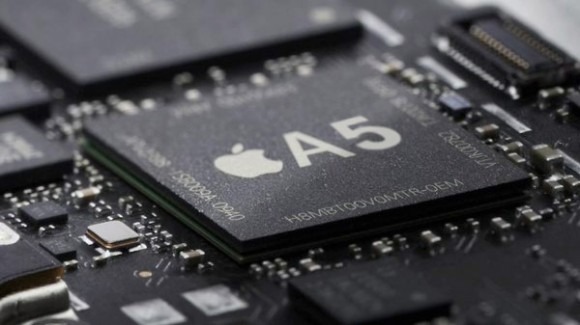 Apple's A6 and A7 processor production will indeed shift to TSMC, sources claim, as the company continues to distance itself from Samsung Electronics. The two firms have recently signed a foundry partnership agreement, DigiTimes reports, which will see the next-gen Apple A6 chipset and its successor, unofficially dubbed the Apple A7, produced using TSMC's 28nm and 20nm processes. Apple has until now relied on Samsung to produce the chips found in the iPad 2 and iPhone 4, co-developing the original A4 with the Korean company. However, increasingly strained relations and a number of ongoing legal battles have supposedly prompted Apple to look elsewhere for some of its components.
While some analysts have argued that TSMC is unlikely to secure any production contracts from Apple until next year, the company is believed to have been working hard to prove its merit with the Cupertino firm. Test production of the A6 SoC is believed to have been underway as early as June this year, with Apple deciding on agreements based on TSMC's potential yield – the proportion of good chips versus those that don't meet standards – and the performance of the chipsets themselves.
Those efforts are said to have paid off, the sources reckon, with Apple not only awarding TSMC the A6 contract but extending the deal to cover the processor's eventual successor, the Apple A7. Details on that chip are in short supply, though the A6 is expected to use a complex 3D build process that will see different stacked layers of the chipset intercommunicate with each other.
Exact production schedules for the A6 are unclear, though previous talk has suggested a Q2 2012 timeline with the SoC making its debut in the iPad 3. Also unknown is TSMC's 28nm production capacity: NVIDIA is tipped to be struggling to achieve yield with the company for its next-gen Kepler chips, and the foundry is already signed up with several other firms to manufacture their processors. Apple may have to compete for TSMC's attention against Qualcomm, which said this week that it expected its heft in the SoC business to afford it priority within the foundry's capacity.