Apple A6 chip in test production as TSMC eyes Samsung's job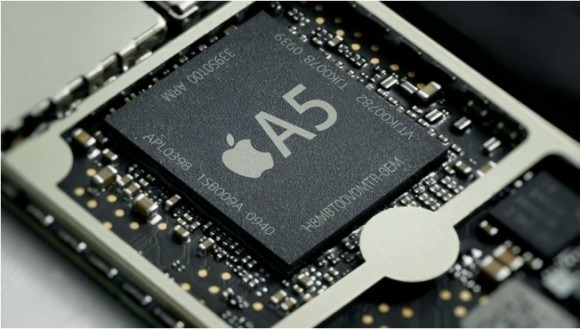 Apple has reportedly green-lighted a production trial of Apple A6 next-gen processors by TSMC, amid ongoing rumors that the Cupertino company intends to dump Samsung as a component supplier as son as it can. According to Reuters' source, whether TSMC scoops the valuable contract will be down to what chip yield it can manage: if the proportion of defect-free A6 processors produced meets with Apple's liking, the company is expected to grant a formal contract.
"TSMC has got all the authorisation and details ready" the source claimed. "Whether Apple puts in a formal order will depend on the yield rate." However, a TSMC spokesperson declined to comment on market rumors. The production company is believed to have already secured one contract with Apple, for a section of the current-gen A5 dual-core (as found in the iPad 2) supply, though Samsung is still expected to be the dominant supplier of that chip.
Specifications of the Apple A6 are unclear, though based on Apple's previous processor timescales could be expected to reach the market in products in 2012. In the shift from the original Apple A4 (as found in the first-gen iPad and current iPhone 4) to the A5, Apple doubled up on its cores; the A6 could shift to a quad-core design, like NVIDIA's Kal-El, or it could remain at dual-core and instead increase clock speed. Alternatively, Apple might follow Texas Instruments' example with the OMAP5 and shift to a pair of more powerful cores altogether, potentially accompanied by a set of slower, more energy-frugal cores onto which sub-processing tasks could be offset.
Multiple sources had previously suggested that Apple was looking elsewhere for its chip supply, cautious of Samsung thanks to the ongoing legal battle around patent infringement as well as the Korean company's rising position in the smartphone and tablet market. Apple co-designed the original A4 processor with Samsung – the equivalent chip, the Samsung Hummingbird, turned up in the Galaxy S, ironically one of the key devices Apple's legal team insists is a copy of the iPhone – and continues to source NAND flash and other components from it.