Trump pulls US from Paris Agreement: Elon Musk quits councils as tech firms react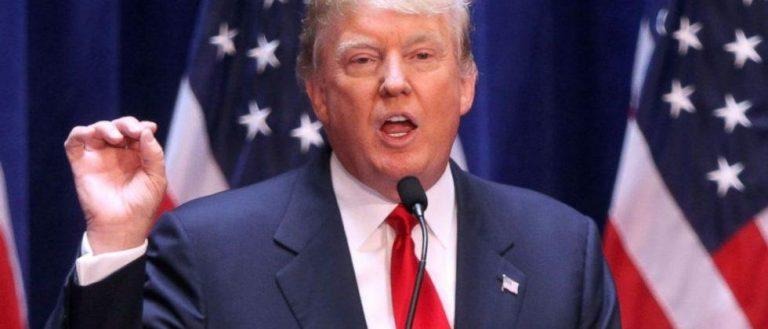 President Trump has announced that he is pulling the US from the Paris Agreement, the accord on climate change that his predecessor, Barack Obama, was instrumental in establishing. Trump cited his concerns that the deal, which was named after the city in France where it was agreed upon and signed, was unfair to American interests. However, the President also suggested that he would seek to renegotiate a new deal.
"In order to fulfill my solemn duty to protect America and its citizens," Trump said this afternoon, "the United States will withdraw from the Paris climate accord but begin negotiations to reenter either the Paris accord or an entirely new transaction on terms that are fair to the United States, its businesses, its workers, its people, its taxpayers."
Exactly what that renegotiated deal would look like is unclear. The President would only suggest that "we will see if we can make a deal that's fair. If we can, that's great. If we can't, that's fine."
The news means the US joins a very, very small list of countries which will not be supporting the accord. In fact, only two other countries are on it: Nicaragua and Syria. Of those two, Nicaragua actually declined its support because it felt the agreement was not, in fact, strong enough, and lacked suitable punishment for those who did not live up to what were criticized as voluntary pledges.
Repeating claims he had made previously, Trump argued that the Paris Agreement as it currently stood would hamper American industry. He accused it of potentially costing the US close to $3 trillion in lost gross domestic product (GDP), not to mention involve the sacrifice of 6.5 million industrial jobs. The US is the second-largest producer of greenhouse gases; President Trump has previously accused China of inventing climate change as a "hoax".
The Paris accord was first agreed upon in December 2015, with more than 190 nations involved. Since then, 147 formally ratified it. Among its commitments are "nationally determined contributions" – or NDCs – to reduce each country's emissions, make regular reporting on the progress made to that goal, and "a global stocktake every 5 years to assess the collective progress towards achieving the purpose of the Agreement and to inform further individual actions by Parties."
All that was in aid of keeping the global average temperature increases to below 2 degrees centigrade above pre-industrial levels.
Reactions from the tech industry and beyond have been swift. Elon Musk, who earlier this week confirmed that he would resign from both the Economic Advisory Board and the Manufacturing Jobs Initiative were the US to withdraw from the Paris Agreement, announced this afternoon that he would indeed leave those councils. Taking to Twitter, the billionaire Tesla and SpaceX founder said that he believed the decision was neither in the best interests of the US or the world as a whole.
Am departing presidential councils. Climate change is real. Leaving Paris is not good for America or the world.

— Elon Musk (@elonmusk) June 1, 2017
Amazon, meanwhile, put out a statement indicating that, despite the Administration's decision, it would stick with the Paris Agreement. "Amazon continues to support the Paris climate agreement and action on climate change," the retail behemoth said. "We believe that robust clean energy and climate policies can support American competitiveness, innovation, and job growth. We remain committed to putting our scale and inventive culture to work in ways that are good for the environment and our customers."
Microsoft's Brad Smith, president and chief legal officer, said the company was "disappointed with today's decision". He also took issue with the President's claims that remaining in the Paris Agreement would damage American businesses:
"We believe that continued U.S. participation benefits U.S. businesses and the economy in important and multiple ways. A global framework strengthens competitiveness for American businesses. It creates new markets for innovative clean technologies, from green power to smart grids to cloud-enabled solutions. And by strengthening global action over time, the Agreement reduces future climate damage to people and organizations around the world."
Update: Google's Sundar Pichai took to Twitter to share his comments on the news. Describing himself as "disappointed" he said that Google remained committed to a "cleaner, more prosperous future":
Disappointed with today's decision. Google will keep working hard for a cleaner, more prosperous future for all.

— Sundar Pichai (@sundarpichai) June 1, 2017
The Center for Climate and Energy Solutions (C2ES), meanwhile, cast doubt on the practicality of taking climate change negotiations back to the drawing board. The organization – which recently published a letter pressing Trump not to leave the Paris Agreement, co-signed by tech behemoths like Apple, Adobe, Google, Microsoft, Intel, and more – pushed the Administration to take a more measured response. In a statement, C2ES president Bob Perciasepe argued that "other countries are very unlikely to be interested in renegotiating the Paris Agreement or in negotiating an alternative agreement."
"But the United States still retains the right to adjust the terms of its participation in the Paris Agreement by revising its target," Perciasepe pointed out. "We encourage the president to keep that option on the table as he seeks a "fairer" deal."
As for former President, Barack Obama, unsurprisingly he's not especially impressed by Trump's decision. "Simply put, the private sector already chose a low-carbon future," Obama said in a statement. "And for the nations that committed themselves to that future, the Paris Agreement opened the floodgates for businesses, scientists, and engineers to unleash high-tech, low-carbon investment and innovation on an unprecedented scale." He also had some ominous words for both the current Administration and America's prospects on the outside of the climate change agreement:
"The nations that remain in the Paris Agreement will be the nations that reap the benefits in jobs and industries created. I believe the United States of America should be at the front of the pack. But even in the absence of American leadership; even as this Administration joins a small handful of nations that reject the future; I'm confident that our states, cities, and businesses will step up and do even more to lead the way, and help protect for future generations the one planet we've got."
Ironically, one of the potential beneficiaries Trump mentioned in his speech has taken issue with his claims. "I was elected to represent the citizens of Pittsburgh," the President pointed out, "not Paris." However Bill Peduto, mayor of Pittsburgh, said that's not how the city itself feels:
Fact: Hillary Clinton received 80% of the vote in Pittsburgh. Pittsburgh stands with the world & will follow Paris Agreement @HillaryClinton https://t.co/cibJyT7MAK

— bill peduto (@billpeduto) June 1, 2017