Elon Musk will quit Trump's councils if US leaves Paris Agreement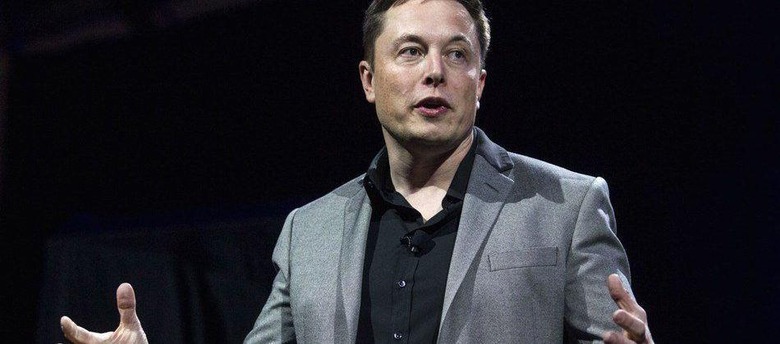 With reports President Trump will pull the US from the Paris climate agreement, Tesla's Elon Musk has confirmed he will withdraw from his advisory role should that happen. The Paris Agreement, otherwise known as the Paris climate accord, was finalized late last year, with more than a hundred countries committing "to undertake ambitious efforts to combat climate change and adapt to its effects, with enhanced support to assist developing countries to do so." That, it seems, would be a deal-breaker for Musk.
Chatter that President Trump was leaning against the Paris Agreement has been circulating for some time. Within the past week, and in the aftermath of the President's first international tour – the effects of which commentators have been divided on – that speculation has accelerated. Earlier, Axios reported that Trump had been privately informing people that he had made a decision.
That decision was to withdraw the US from the Paris Agreement, it was said, with EPA Administrator Scott Pruitt believed to be among those given an early heads-up. Although Trump has been vocally skeptical of climate change in the past – including once accusing the Chinese of having created the whole thing as a hoax – one of the primary justifications for leaving the accord is said to be a reaction to President Obama's involvement with the original agreement. Such a move would, it's speculated, play out well with those in the Republican party who want to see the current Administration revert Obama's policies.
Today, Trump tweeted out that he would not be announcing his decision immediately, but that it would come over the "next few days". It's unclear from that whether the President has already made up his mind, or if this is intended to leave a window within which he can seek further advice.
I will be announcing my decision on the Paris Accord over the next few days. MAKE AMERICA GREAT AGAIN!

— Donald J. Trump (@realDonaldTrump) May 31, 2017
According to the Washington Post, the whole thing is still in a state of flux. Sources within the White House speaking to the newspaper give differing reports: one claims today that Trump is "leaning toward an exit", while three others say that no final choice has been settled upon. EPA chief Pruitt and controversial White House strategist Stephen K. Bannon are said to be in favor of leaving, while Trump's own daughter Ivanka Trump along with Secretary of State Rex Tillerson are said to be arguing that the President should stay.
As one of the most vocal proponents in the tech industry for the Paris Agreement, Tesla founder and CEO Elon Musk has found himself in the at-times awkward position of having to explain why he's also remained on a council of advisors to the President. A meeting in December last year saw Musk and a number of other executives – including Apple CEO Tim Cook – sit down with the Administration. Musk currently sits on both the Economic Advisory Board and the Manufacturing Jobs Initiative.
"Don't know which way Paris will go," he tweeted on Wednesday, "but I've done all I can to advise directly to POTUS, through others in WH & via councils, that we remain." Asked whether a decision to leave the Paris Agreement would end his involvement with the Administration, he confirmed that it would.
Will have no choice but to depart councils in that case

— Elon Musk (@elonmusk) May 31, 2017
Some have questioned whether the Paris Agreement could survive the US's withdrawal. After more than 190 different nations agreed to it in December 2015, 147 have since formally ratified it. Among the commitments are "nationally determined contributions" or NDCs to cut emissions, regular reporting on that progress, and "a global stocktake every 5 years to assess the collective progress towards achieving the purpose of the Agreement and to inform further individual actions by Parties."