Toyota's fuel-cell Mirai hits (very few) US dealers in October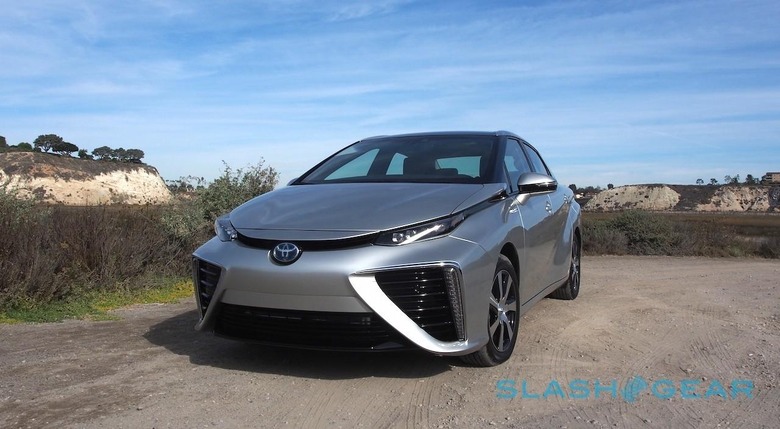 Toyota's fuel-cell drive will begin in earnest in the US come October, with the hydrogen-powered Mirai appearing in a small handful of dealerships. The 2016 Mirai, Toyota's first consumer-ready fuel-cell car which emits only pure water rather than CO2, is only expected to account for a tiny fraction of the models the Japanese company sells in the US, not least because of the comparatively tiny launch footprint that will initially see it limited to patches of California with the necessary infrastructure.
That infrastructure consists both of dealerships capable of explaining, servicing, and maintaining a fuel-cell powered model, and of course the hydrogen refueling points themselves.
Initially, only eight dealerships will have Mirai. In Northern California, that will include San Francisco Toyota, Roseville Toyota, Stevens Creek Toyota, and Toyota of Sunnyvale.
In Southern California, meanwhile, it will consist of Longo Toyota, Toyota Santa Monica, Toyota of Orange, and Tustin Toyota.
As for places to fill up the pressurized hydrogen tank – which Toyota tested by firing high-caliber weapons at – while Mirai will lack the expansive Supercharger network Tesla drivers get to enjoy, there'll be a number of locations and, initially, the gas is expected to be free.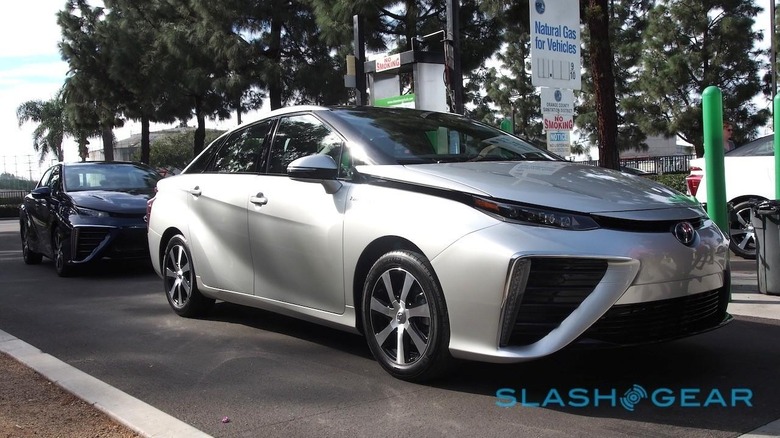 Research suggests the actual number of stations is surprisingly conservative, though whether that will satisfy range anxiety remains to be seen.
Toyota's goals are accordingly humble, then, targeting just 3,000 cars in the US in 2017. Priced at $57,500 – though likely to drop considerably after federal and state credits – it's not a cheap way to drive in an environmentally-friendly way, but it's worth noting that in Japan, where sales began some months ago, Toyota blasted through its yearly target in the first month.
Production of the car, meanwhile, is limited, and Toyota says it will be taking pre-reservations this summer.
There's more on the 2016 Mirai in our full first-drive.