Toyota's Hydrogen Car Blasts 2015 Goal In First Month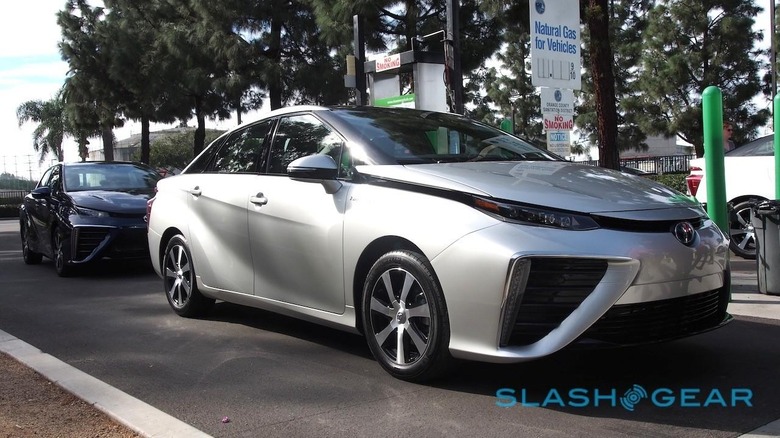 Toyota is already calling the 2016 Mirai fuel-cell car a success, announcing unexpectedly high preorders in Japan, and warning that as a result some drivers may have to wait longer for delivery. 1,500 orders have been placed in the country in the first month alone, far exceeding Toyota's initial goal to sell around 400 cars before the end of the year. The impressive milestone comes while Mirai sales are still limited to a single country, as the hydrogen-powered sedan isn't expected to arrive in the US and select European countries until later in 2015, and pre-orders are not yet being accepted.
There's a downside to all that unexpected demand, however, and that's when exactly the Mirai will show up in drivers' garages. "Due to the large volume of orders received," Toyota says, "some customers will experience longer waits for delivery than originally expected."
It's unclear what sort of delay that will be, with Toyota not giving any specific timescales.
What the company has said is that currently Japanese sales split roughly 60:40 between government/fleet buyers and private drivers. While Toyota has had fuel-cell powered cars on the road before now, for several years in fact as the hydrogen powertrain was refined, they've been limited to fleet deployment.
Part of that is the relative shortage of hydrogen fueling infrastructure, which has seen Toyota strike up deals with distributors and vendors to try to increase the number of places Mirai drivers will be able to perform the roughly 3-5 minute refuel of their cars.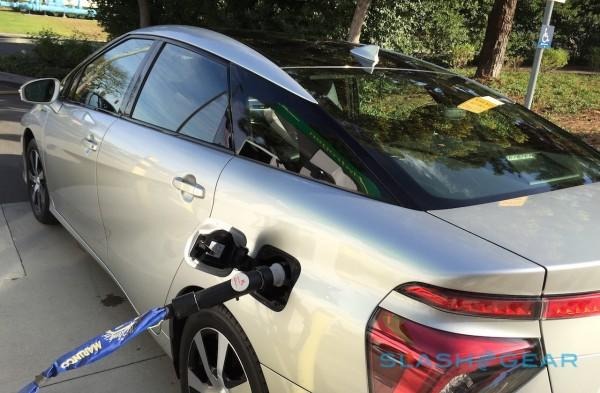 In the US, that will include partnerships with FirstElement Fuels and Air Liquide to subsidize hydrogen stations in the initial launch markets of California, New York, New Jersey, Massachusetts, Connecticut, and Rhode Island.
Meanwhile, Toyota announced last week that it was throwing open a large chunk of its patent portfolio around fuel-cell technology, in the hope of encouraging other manufacturers to get onboard. The scheme – which echoes Tesla's earlier commitment to make its own patents, around electric vehicles, accessible by third-parties – will see the IP on offer until 2020, a limited window which Toyota believes will get fellow car companies involved sooner rather than later.
There's more on the 2016 Mirai and how it actually performs in our full first-drive.