Toyota turned the 2019 Corolla from tech-dud to gadget-central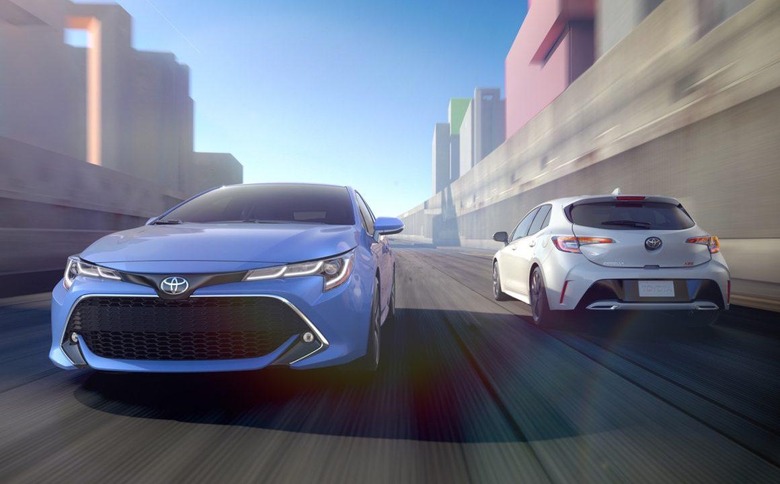 The 2019 Corolla Hatchback may have a slick new design and use the automaker's clever new TNGA platform, but it's what's going on in the cabin which really suggests Toyota is finally serious about the dashboard. Set to make its official debut at the New York International Auto Show 2018 next week, the 2.0-liter hatch couldn't quite wait for that and so Toyota spilled the details today.
That's no bad thing, it turns out. The Corolla has typically been earnest but hardly exciting, Toyota in recent years saving whatever youth-focused attentions it might have for the ill-fated Scion sub-brand. With Scion's death, however, Toyota has had to take matters into its own hands, and try to inject some enthusiasm into cars bearing its own nameplate.
The 2019 Corolla gets off to a good start, too. Sure, design is subjective, but lower, wider, and longer is generally a solid place to begin, and then Toyota throws in a more aggressive grille and LED headlamps. Most will probably end up wearing the 16-inch standard wheels, but there's no denying it looks good on the optional 18-inchers. Meanwhile Toyota's TNGA platform and 2.0-liter gas engine are making big claims about driver appeal which we're looking froward to putting to the test; heck, there's even a six-speed manual on offer.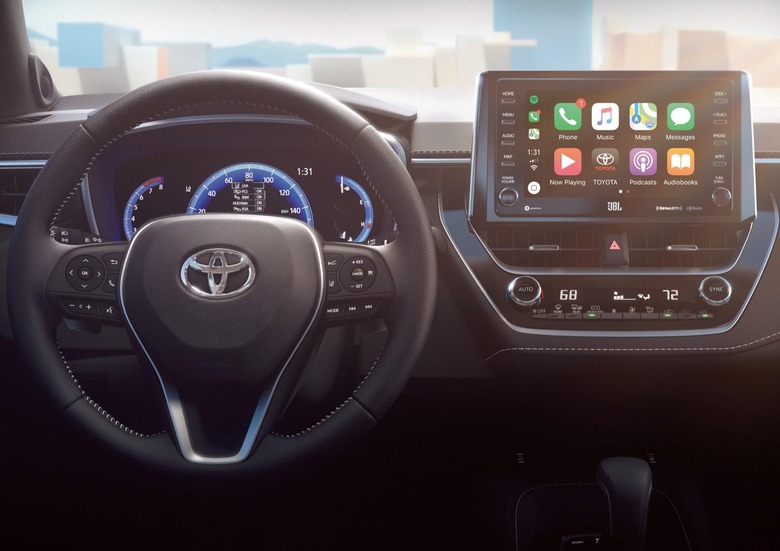 What really sets the new Corolla apart, though, only becomes clear when you climb into the cabin. There, you'll find an abrupt about-turn from an automaker that has previously been – deservedly – described as behind the curve when it comes to in-car tech. We knew that was going to happen with Toyota's high-end models, like the new 2019 Avalon, but for it to already be spreading to a mass-market car like the 2019 Corolla is a welcome surprise.
Centerpiece to that reinvention is undoubtedly the 8-inch touchscreen infotainment system, which now includes Apple CarPlay support, and which will be standard on even the cheapest Corolla SE. Toyota had been the biggest hold-out on CarPlay, and was starting to look positively passé in the automaker crowd. Unfortunately there's still no Android Auto, but Toyota is near the front of the pack for including Amazon Alexa integration.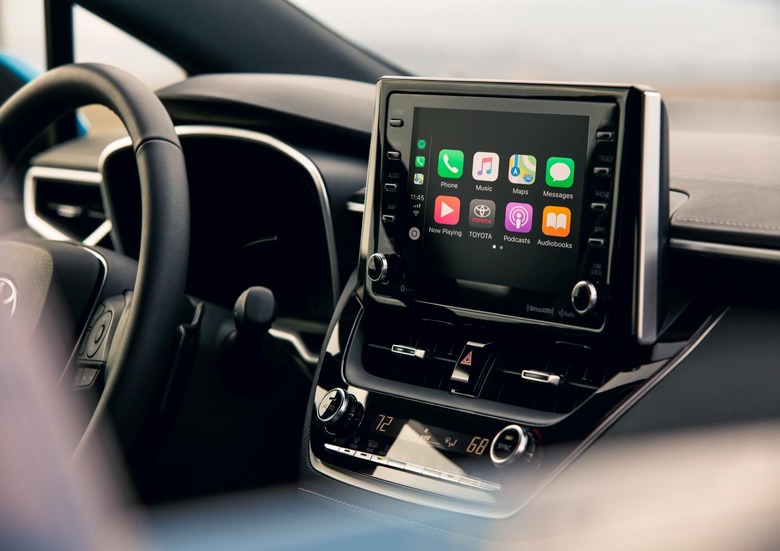 There's also Scout GPS support for the smartphone app – saving having to spend on an in-dash navigation upgrade – and of course the usual USB, Bluetooth, 3.5mm aux-in, and other features you'd expect from a modern infotainment system. Toyota offers upgrades with HD Radio, SiriusXM, and an 800 watt JBL Clari-Fi speaker system, too, if you're feeling flush.
The touchscreen will get the most attention, certainly, but it's not the end of the tech. There's an optional Qi wireless charging pad, for example, in a bay Toyota actually made sure would accommodate up to a 5.5-inch smartphone like the largest iPhone 8 Plus, while smart unlock is included as standard across the range, together automatic climate control. Other options include blind spot monitoring, lane departure alerts, and a pre-collision system with pedestrian detection.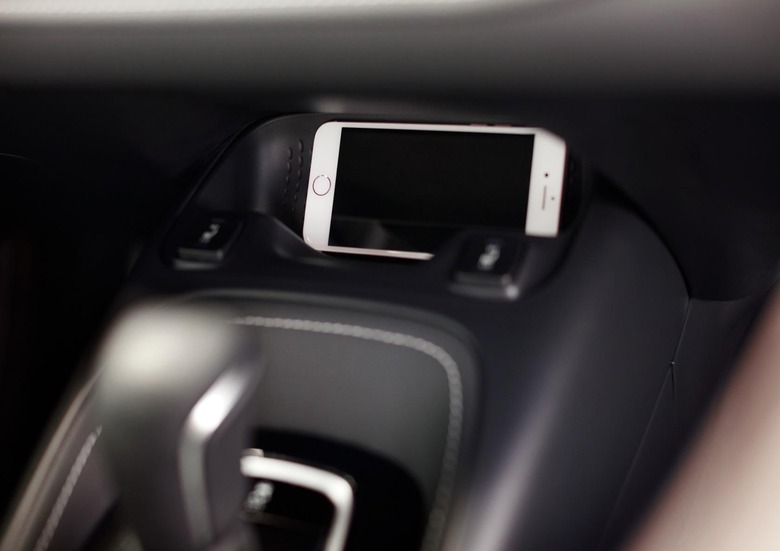 Astonishingly, Toyota is including full-speed adaptive cruise control across the 2019 Corolla range, together with lane-keeping assistance. Not unusual features if you've been in the mid- to full-sized sedan segment any time recently, but still a pleasant surprise in the entry-level hatchback market.
We'll need to drive the 2019 Corolla to see if Toyota's big claims about enthusiasm on the road are a reality. Still, given the sort of price category we're expecting the car to occupy – 2019 model year pricing hasn't been announced, but the current 2018 Corolla SE starts at $20,545 – it's an astonishing turnaround in tech from one of the automakers many had written off. We'll find out more at the NYIAS 2018 next week.