Toyota recalls more than one million vehicles due to new airbag issue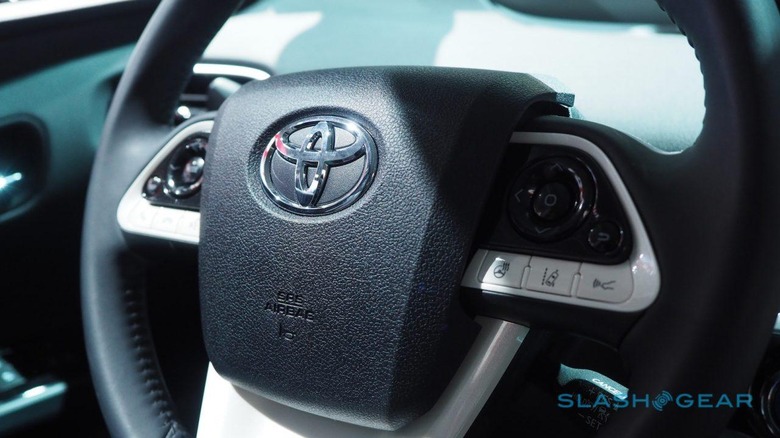 Toyota has issued an recall today for 1.4 million vehicles affected by faulty airbag problems. Of course, Toyota is no stranger to airbag problems, as the recent Takata recalls had a pretty major impact on the company, but this new issue is entirely unrelated to the Takata airbag disaster. Even better is that Toyota has managed to issue this recall before any reports of injuries or deaths, which gets a huge thumbs up after the Takata problem, which was responsible for multiple deaths.
The recall centers on three of Toyota's hybrid models: the Lexus CT200h, the Prius, and the Prius Plug-In. The cars were all produced between October 2008 and April 2012, with almost half a million of the recalled vehicles in the United States. The problem stems from the weld on the side airbags' dual-chambered inflators – according to Toyota, leaving the car sitting unoccupied for too long may cause the weld to degrade to the point of failure, triggering the airbags and perhaps sending debris flying into the car.
While this recall isn't related to the recent Takata recalls, it certainly is reminiscent of them. Much like this recall, the Takata recall revolved around failing airbag inflators, though in the case of the Takata incident, we were dealing with driver and passenger airbags. When exposed to moisture, the inflators on Takata airbags would fail and cause the airbag to explode, injuring and sometimes killing passengers with the ejected shrapnel.
With that in mind, it's easy to see why Toyota would want take this newest recall so seriously. The Takata recall ended up being the largest automobile recall in history, and one that may not be entirely fixed for years. Hopefully this most recent issue will be the last of new airbag recalls for a while.
SOURCE: CNN