Toyota makes $2.8bn play to dominate autonomous car tech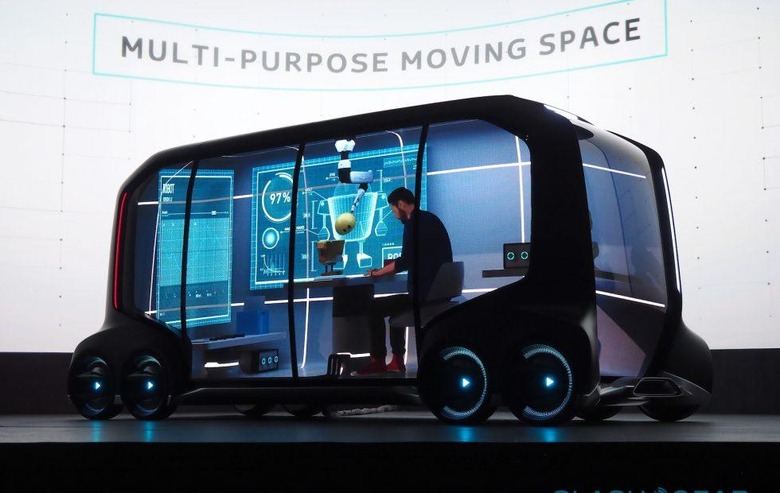 Toyota is leading a $2.8bn investment into a new autonomous driving company, TRI-AD, aiming to create an industry-leading platform for driverless cars. The Toyota Research Institute – Advanced Development will be based in Tokyo, and sees the automaker team up with Aisin and Denso, both automotive parts suppliers.
Initially, the three companies will be focusing on picking a location in the city for the new company. Approximately 300 staff are expected to be involved at the outset, though the goal is to increase that to around 1,000. Toyota says it expects to build that workforce both by internal recruitment from its own ranks, and from both Aisin and Denso, as well as global recruitment of external candidates.
At first, Toyota will be putting in 90-percent of the primary 50 million yen (roughly $500k) investment. Dr. James Kuffner, currently the CTO of the Toyota Research Institute in North America, will be leading the new TRI-AD business. The goal will be to make a commercial autonomous driving system more practical in terms of both engineering and cost.
As a result, the new company, Toyota, and the Toyota Research Institute "will have a streamlined relationship, resulting in a fast-track, truly integrated development model," the automaker says. That includes a focus on how Toyota can "efficiently link research results to product development" so that new advances from the engineers can more rapidly make it to production vehicles. Currently, Toyota and Lexus cars offer adaptive cruise control systems on their commercial models, but the technology is a long way from the driverless systems the automaker has demonstrated.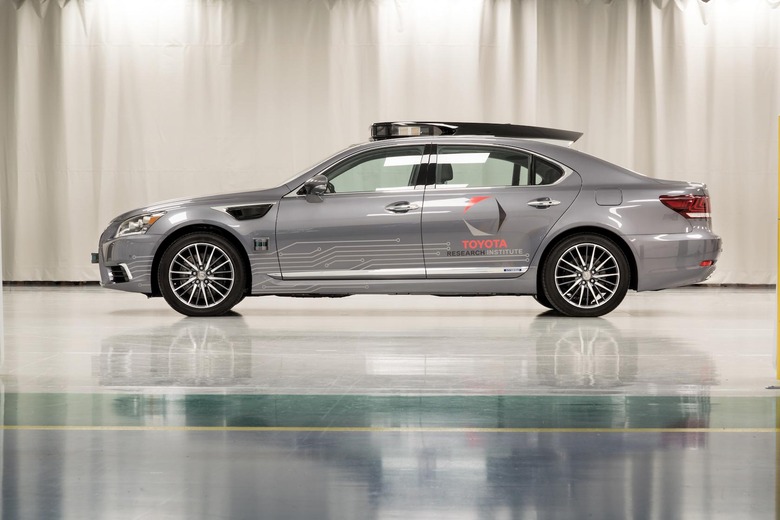 Indeed, at CES 2018 the company showed off its latest autonomous research vehicle, though you might not realize what it was at first glance. The newest-generation of prototype, it's based on a last-gen Lexus sedan and the engineers focused on integrating the sensor technology as much as possible. While hardly invisible, the resulting design is far closer to production models than earlier iterations, but Toyota insists that the aesthetic changes haven't impacted the vehicle's driverless talents.
Toyota's plans for TRI-AD will have broader implications than just for the automaker itself, mind. Also at CES, the company revealed its e-Palette Concept, a self-driving electric vehicle intended to offer highly flexible space to a broad range of users. Effectively a shipping container on wheels, the e-Palette Concept could be anything from a delivery truck to a ride-sharing taxi replacement, not to mention more unusual applications such as a mobile restaurant, pop-up store, or even accommodation.
What set the concept apart from other such ideas, though, is Toyota's intended flexibility when it comes to the software driving the vehicle. Although it will have its own autonomous system, it will also be open to companies combining their own driverless AI with the e-Palette hardware. In such a case, the Toyota technology will remain as a last-straw "guardian" safety system. Toyota already has interest from Amazon, Uber, and others in the vehicle.