Toyota e-Palette autonomous concept wins over Amazon, Uber, more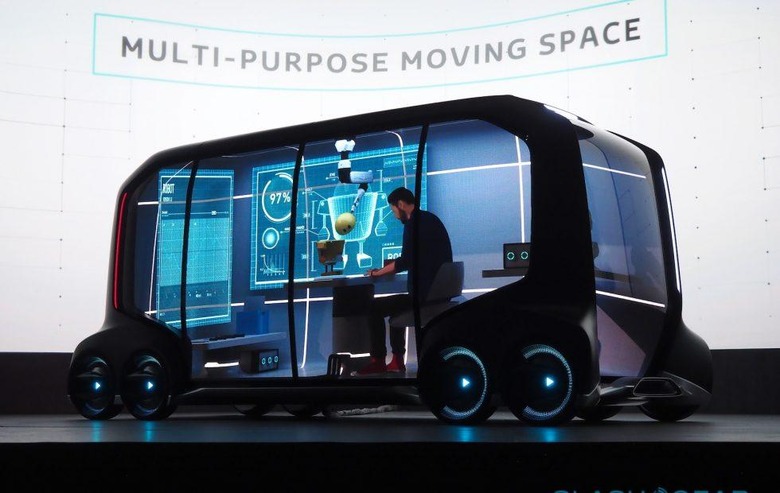 Why should autonomous cars look like the vehicles we're driving today? That's the question Toyota is posing at CES 2018 this week, revealing the e-Palette Concept to illustrate its thinking. Fully driverless, powered entirely by electricity, and with flexibility in design to suit everything from logistics through to taxi duties, there's plenty to set the e-Palette Concept apart, not least the open control interface.
Unusually for an autonomous vehicle, Toyota isn't suggesting that its self-driving platform is necessarily the best choice compared to anything else out there. Instead, it's pitching the e-Palette Alliance: an ecosystem of hardware and software for partners who want to take advantage of driverless technologies.

So, while the e-Palette Alliance will be built on Toyota's own Mobility Services Platform (MSPF), which will include things like the concept vehicle you see here, it'll also support third-party software. That way, partners will be able to install their own choice of automated driving system and vehicle management technology. It's already caught the attention of Amazon, DiDi, Mazda, Pizza Hut, and Uber, who have signed on as launch partners.
They'll collaborate with Toyota on things like vehicle planning, application concepts, and vehicle verification activities. The automaker is describing what it's offering as "Automated Mobility as a Service" (Autono-MaaS), since it's not only a vehicle being provided by a cloud platform and a suite of services.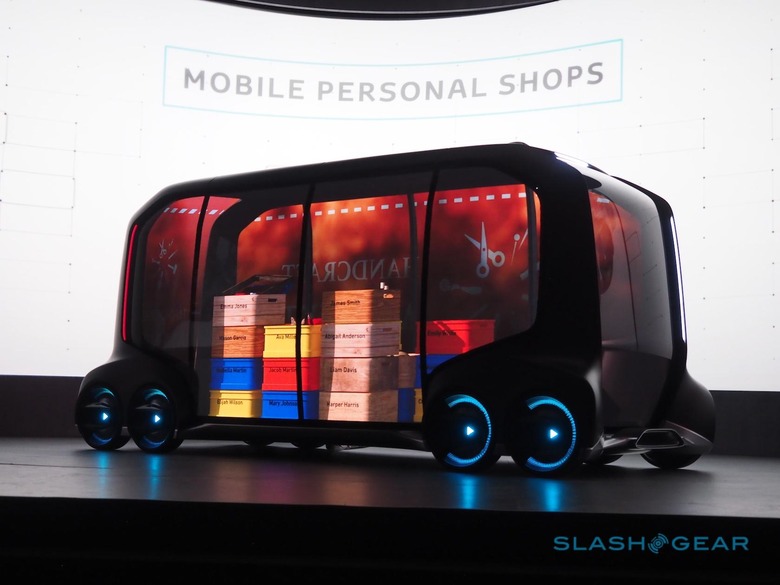 Toyota is envisaging three different sizes of the e-Palette Concept, varying by length: from roughly 4m at its shortest, to 7m at its longest. However, given the low floor and uninterrupted interior space, the automaker says that it could really build the vehicle to purpose, whether that was for moving cargo, making deliveries, or as a ride-sharing cab.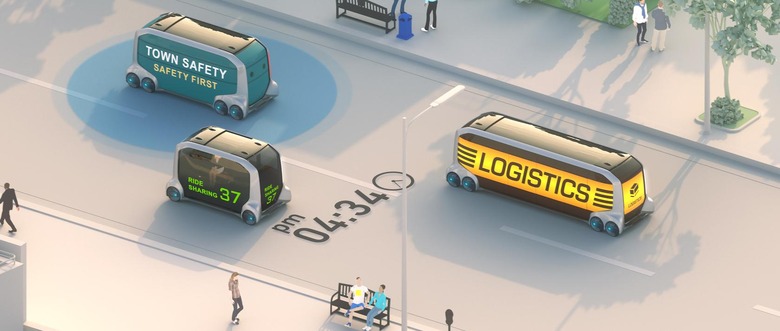 You could think of it as the autonomous driving equivalent of a ODM smartphone: reasonably generic hardware onto which partners apply their own unique twist. That would involve both hardware and software customization. However, whatever the AI smarts installed for the driverless aspect, Toyota's Guardian technology would be watching over as "a safety net" to ensure it's acting as it should.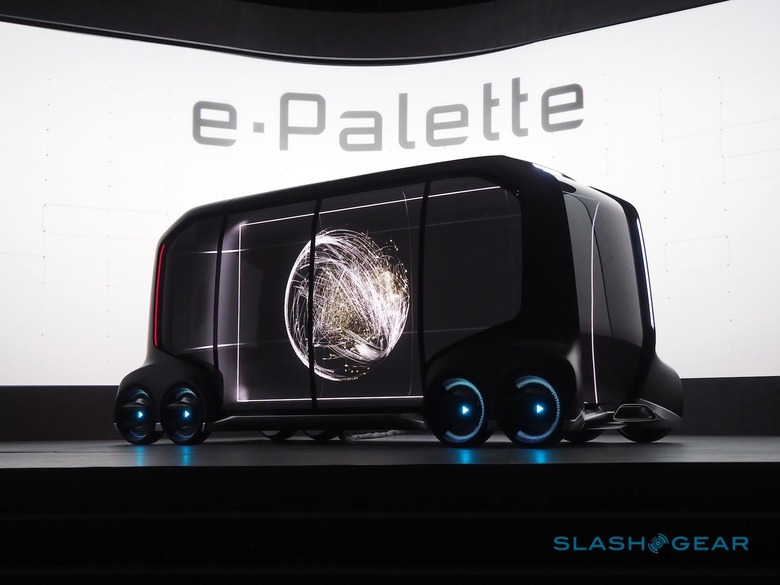 It's an ambitious and unusual approach to what's still a fledgling segment of the auto industry. Most car companies with short- to medium-term plans to launch self-driving cars are targeting something other than the traditional individual ownership or lease model: cab services, for example, whether in a closed ecosystem like a retirement community or business campus, or more broadly. However, there's little in the way of collaboration between marques on hardware and software: Ford's self-driving cab, for instance, is expected to run Ford's software, while Audi's self-driving car will run Audi's software.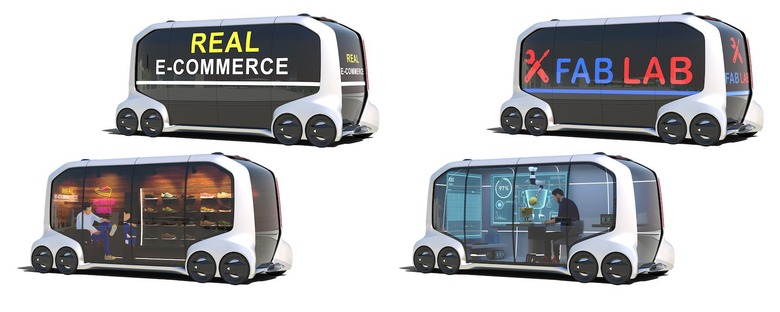 The closest comparison right now is probably Baidu's Apollo, the Chinese firm's open autonomous driving platform. That has already caught the attention of a few automakers, not to mention ecosystem partners like Microsoft, BlackBerry, and NVIDIA. What Apollo doesn't have a is a turnkey vehicle it can pitch to partners like Amazon and Pizza Hut, who might be loathe to invest the not-insignificant amount required to build their own car, or players like Uber who have already invested in prototypes but might see the value of that as more about the resulting software than necessarily owning the hardware design themselves.
Don't expect to see these autonomous EVs plying the city streets any time soon, mind. Toyota says it'll kick off feasibility testing of the e-Palette Concept in various regions across the world, including in the US, in the early 2020s. It also specifically aims to have some on the roads in Japan, in time for the Olympic and Paralympic Games Tokyo 2020.