Toyota and BMW sports car collaboration detailed in new leak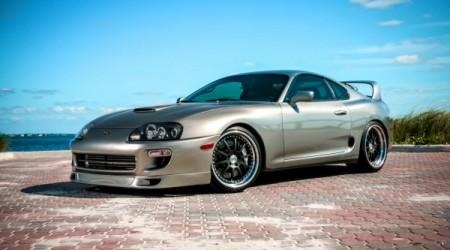 In late 2013, Toyota and BMW teamed up to create a joint sports car platform, something that was later tipped to kick off with a BMW Z4 replacement and so-called Supra spiritual successor. A source said to be "close to Toyota" has surfaced dropping details about the platform, and what to expect from the upcoming cars.Reports Motoring, this source says BMW is designing and packaging both of these expected vehicles, while Toyota will be tossing its own styling into the mix. Of these efforts, it is the Z4's body that is getting the most attention — rumor has it an aluminum and hybrid steel design with plastic body panels will be used, something that will make the car both light and efficient.Check out the SlashGear Cars Hub for more automotive news!
Toyota's offering reportedly will have a turbocharged 2.0-litre inline four-cylinder engine under the hood, with both the engine and transmission being made by BMW. The engine will be used with Toyota's super conductor hybrid tech, making for a hybrid sports car.
The Supra will have three electric motors, according to the source, with a pair being in the front and the third in the back. These electric motors will reportedly be built by BMW, but the design is from Toyota. If all goes as planned, the cars should be heading to showrooms in 2017.
VIA: Motor Authority