Touchscreen iMac panels now sampling tip insiders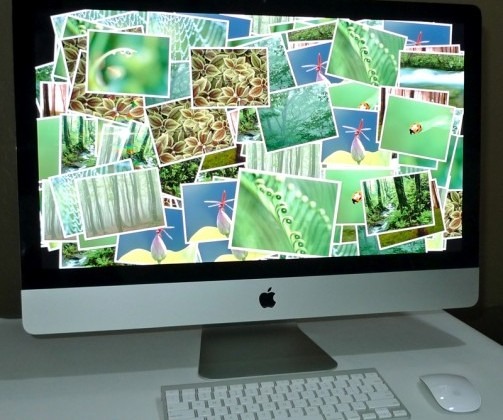 The touchscreen iMac rumors refuse to die, which either suggests that Apple really does have finger-friendly all-in-ones in the pipeline or that tipsters simply love talking about them.  Latest grist to the mill is apparent word that Sintek Photronics is supplying projected capacitive touch panel samples to Apple, according to DigiTimes, using a new layering method that will apparently preserve viewing angles and reduce weight.
Whereas regular projected capacitive touchscreen devices layer the LCD panel, the touch sensor and then a top glass sheet, Apple is supposedly using a new method which integrates the touch sensor into the glass.  That makes for a thinner panel altogether, plus one which has broader viewing angles.
Apple's intention to produce a touchscreen iMac has been well worked over during the past few months.  A patent surfaced several months back for a flex-base that would allow the all-in-one to be used in both regular orientation and then flatter, like a touchscreen table, and there have even been rumors of an iOS/OS X hybrid.  That possibility is perhaps even greater now that the new Apple TV has been found to be running iOS with a UI customized for larger, TV-scale displays rather than the smaller screen of a smartphone.