Apple iMac Touch Tipped Again Courtesy Of New Patents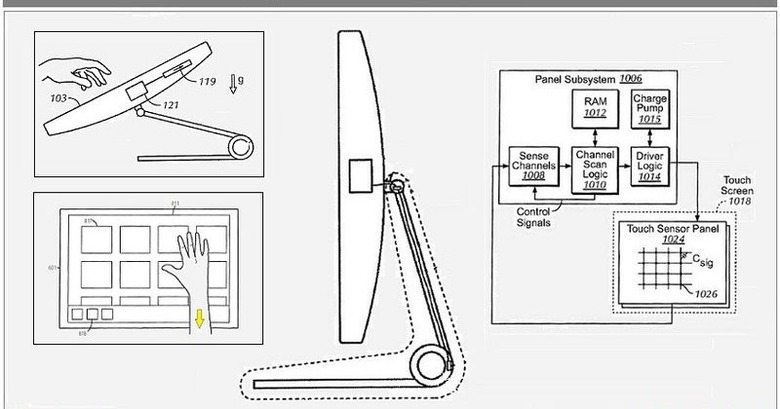 A touchscreen iMac is on the wish-list of plenty of Apple fans out there. And, admittedly, probably plenty of general computer users. And while these patents may focus more on the hinge of a touchscreen-based iMac, they still suggest that Apple is indeed working on the technology to bring the new hardware to market. Which, oddly enough, works quite well with a rumor that broke near the end of June this year, about a touchscreen iMac.
While that rumor was centered around an Apple-branded event announcing the new product, the general idea still revolved around that finger-friendly iMac. And the idea is apparently not lost, with Patently Apple uncovering these new patent filings. They center on the sensors within the hinge, and how the settings of the device would alter depending on the angle of the device.
For example, if you were to lay the iMac down flat, like the iPad, then the screen would automatically begin to register touch-based commands, right there on the display. However, if you have it up-right like the more traditional iMacs, the keyboard/mouse/trackpad functionality would become more of the focus. We're wondering if you could still use the touchscreen, though, or if the settings could be altered in any way (we're sure they could). Will we see an Apple event in the coming weeks? We're running dry on those rumored 60 days, that's for sure. Who wants a touchscreen iMac? Let us know in the comments.
[via Patently Apple]