Touch and type Acer notebook appears in Star Trek teaser

This week a touch and type combination notebook from Acer has appeared in the first product-toting teaser video spot for Star Trek Into Darkness that's appeared in what's set to be a several weeks-long dual-brand campaign. While from what we've been told Acer does not plan on having any products appear in the film itself, this cross-promotional teaser will benefit both Acer and the folks behind Star Trek. The film Star Trek Into Darkness is about to be released both in the United States and internationally, while the device appearing in the teaser is set to be revealed in full on May 3rd.
The setup for the release at hand has had its stage set by a series of three devices from Acer, each of them appearing in the home for this campaign: Explore Beyond Limits (dot com). This site has several wallpapers with a Star Trek theme and also shows the Acer Iconia W510, Aspire S7, and Aspire V5 Touch. With these three devices in mind, the trailer for Star Trek (with Acer device inside) should have you wondering what the future holds.
The notebook in the trailer above will once again be taking the touch-friendly interface created by Microsoft's Windows 8 to an ever-so-slightly different place than Acer has gone before. From what we're seeing here, this notebook will be coming with extended drag fins (or bumpers below the back of the bottom of the base), as well as a display that lifts up beyond the average limit of a notebook's face.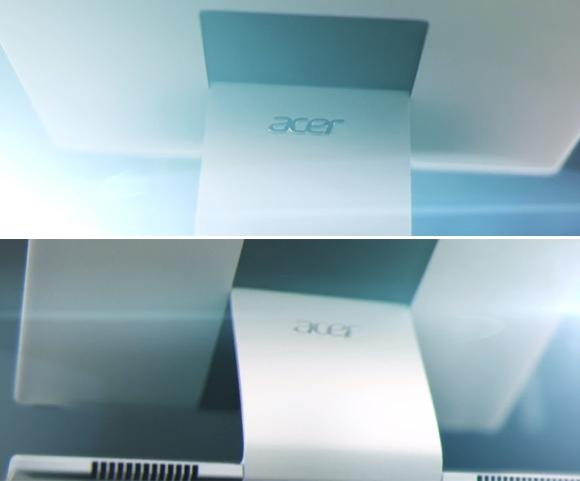 It would appear that this machine's touchscreen display and top hood lift up and turn back on a second hinge, allowing the entire notebook to become something that looks similar to the hero spaceship in the Star Trek movies and original Star Trek television show. This machine will have the capabilities of a tablet, a notebook, and some sort of in-between oddity, without a doubt.
This video also adds an interesting twist to the release schedule for Star Trek Into Darkness – let us know if you're finding this particular push pleasing to your science fiction-loving mind, or if you prefer the regular plain-old trailer set instead?