Toshiba Thrive pre-orders open: Honeycomb from $430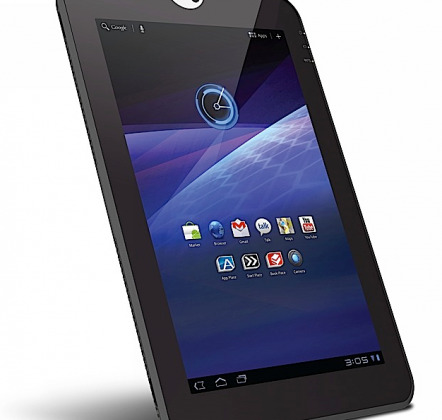 Toshiba's Thrive tablet may not be the first Android slate to the market, but it's looking like that little extra time has given the company room to buff off some of the rough edges we've seen on other Honeycomb models. Up for pre-order today, priced from $429.99 for the 8GB model, the Thrive runs NVIDIA's 1GHz Tegra 2 dual-core but also throws in a full-sized HDMI port and full-sized SD card slot.
That means adding to the onboard storage isn't as expensive as with microSD or, indeed, having Toshiba fit more flash memory. Still, there are 16GB and 32GB models – at $479.99 and $579.99 respectively – on offer too. Other specs include a 5-megapixel camera on the front, a 2-megapixel webcam on the back, WiFi b/g/n and Bluetooth, along with GPS and all the sensors you'd expect: digital compass, ambient light and accelerometer.
Meanwhile, the battery is also user-replaceable, so you can switch it out for a full pack and extend your runtime. The rear cover is covered in rubberized plastic, for better grip, and you can opt for the standard black or pick a more colorful hue. A USB 2.0 port makes hooking up peripherals easy, and there's a mini USB as well.
Toshiba also offers a docking station for $59.99 that has power, HDMI, two USB 2.0 ports and a 3.5mm audio output. Orders are expected to begin shipping in mid-July.