Toshiba Thrive Android 3.1 Honeycomb Tablet Model Postponed, Model Number Updated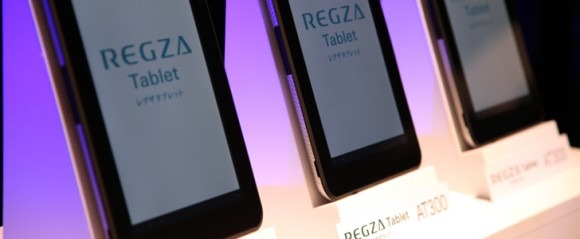 So you're looking for another Android tablet running Honeycomb, yes? Perhaps another Android 3.1 Honeycomb tablet specifically, one with an NVIDIA Tegra 2 processor, 16GB internal memory, and a 10.1" 1280×800 pixel resolution display? You're in luck, Toshiba's got you totally covered! What we've known from June 2nd remains essentially true, that being the specs you see above, but now we've got a brand new model number. What was going to be released as the AT300/23C, known in Japan as the Regza and here in the states as the Thrive will be replaced by the AT300/24C and will have Android 3.1 Honeycomb officially in its Japanese release.
As for the delay – if you're still understanding the device to be being released in July, you're still good to go. The delay comes for people in locations where the device was supposed to be released much closer to now. Another factoid that's come to light with this model number switch is that some of the original model number 23 will be sent out as planned to businesses that had pre-ordered them. Thus far it appears that Japanese groups looking to use this tablet as a business tool are the only ones affected by this situation, but the spread may hit the United States as well.
And what about those lovely silver backs you see in the image above? Certainly a cool improvement over the stark black backs we've seen thus far, yes? We're hoping this comes as an option for the US release like the Motorola XOOM came in black or silver depending on if you had the Verizon carried model or the Wi-Fi only device.
This device has had several pricetags attached, everywhere from $700 all the way down to $449 back to $479 and up to $579. The last three numbers appear to be the closest to reality, all of them accounted for in this massive factoid post where the 3.1 Honeycomb rumor began.
What do you think? Sound like the Android tablet for you? For a device that was once rumored to be the next Google Nexus device, it's certainly generally OK from what we can see here. On the other hand, more competition is always good, yeah?
[via AkihabaraNews]