Toshiba TG02 and TG03 Snapdragon smartphones pictured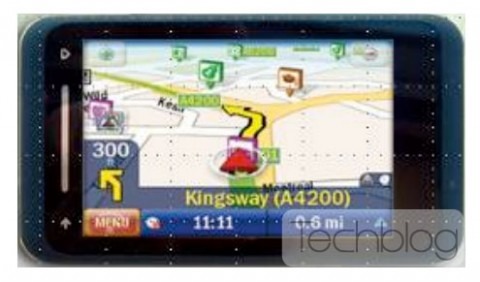 Images of some of the handsets included in Toshiba's leaked product roadmap have emerged, illustrating the successor devices to the Toshiba TG01 smartphone.  Pictured here is the Toshiba TG02, which is believed to add  IPX4 water-resistance and Windows Mobile 6.5; after the cut is the Toshiba TG03.
The TG03 has the same 4.1-inch WVGA display, HSDPA and Windows Mobile 6.5 OS, but boosts the camera from 3.2-megapixels to 5-megapixels.  It also has a 3-channel speaker for improved audio quality.  As with the other smartphones, it uses the 1GHz Qualcomm Snapdragon chipset.
The Toshiba TG02 is expected to launch in Q4 2009, with the same dimensions as the TG01, while the Toshiba TG03 will arrive shortly after.  The Toshiba TG01 is expected to launch mid-way through this quarter.
[via Engadget]