Toshiba Tegra 2 Android Honeycomb tablet gets pre-CES preview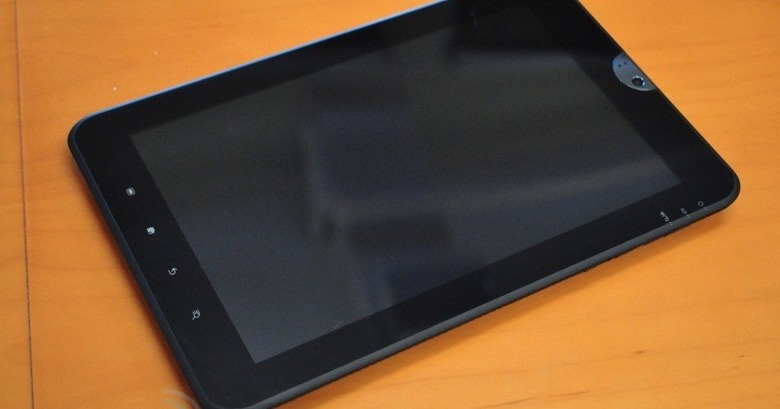 A new Toshiba Android tablet has been previewed, but we won't be able to buy it until Google releases Android 2.4 Honeycomb. According to Engadget, who had hands-on with a non-functional prototype, the unnamed NVIDIA Tegra 2 slate has a 10.1-inch 1280 x 800 capacitive touchscreen along with twin cameras.
The rear camera is 5-megapixels, while there's a 2-megapixel front-facing camera for video calls. Connectivity includes HDMI, USB, mini-USB and an SD card reader, and there'll be accelerometers and ambient lighting sensors too. The rear panel – which is finished with a rubberized, spill-resistant coating – will be replaceable with different colored alternatives, as well as offering access to the user-changeable battery.
The whole thing will weigh 1.7lbs and be 0.6-inches thick, but we won't know pricing until its release sometime in the first half of 2011. Google is rumored to be releasing Honeycomb in late February or early March.