Toshiba REGZA 55X3 4K2K glasses-free 3D TV gets $11.5k price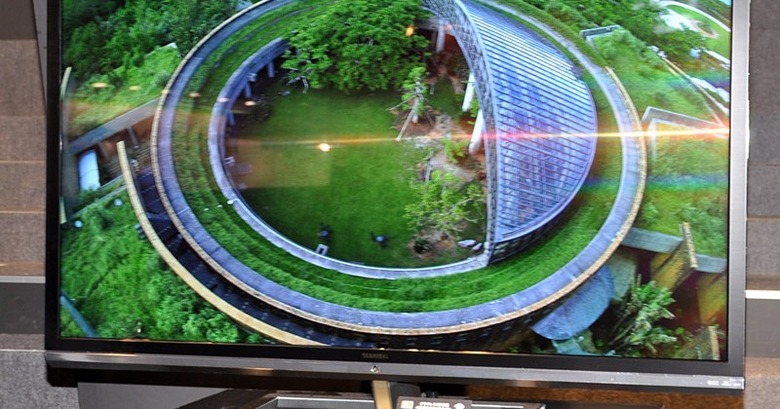 Toshiba's REGZA 55X3 TV almost had it all when the glasses-free 3D 55-inch 3850 x 2160 set was announced back in October; all that was missing was the price. That's been rectified ahead of the 55X3 going on sale in Japan midway through this month, and as you'd expect for 4K2K and the ability to upscale Full HD, it doesn't come cheap: 900,000 yen, in fact, or a whopping $11,578.
Your money gets you quite a bit of advanced technology, mind. The QFHD – or Quad Full High Definition – display offers more pixels than most people would know what to do with, and there's 240-zone intelligent backlighting. Face tracking is used for the glasses-free 3D, with a lenticular sheet placed across the panel and up to nine viewers supported simultaneously. It's possible to convert 2D to 3D, too, though it's worth noting that in 3D mode you don't get that 3850 x 2160 resolution.
Toshiba's REGZA CEVO Duo engine is at the heart of the 55X3, and there's support for Full HD video recording to a USB-attached hard drive. Three TV tuners are present, for digital terrestrial reception in Japan. No word on availability outside of the country at this stage.
[via AV Watch]