Toshiba unveils new 3840 x 2160 3D TV that needs no glasses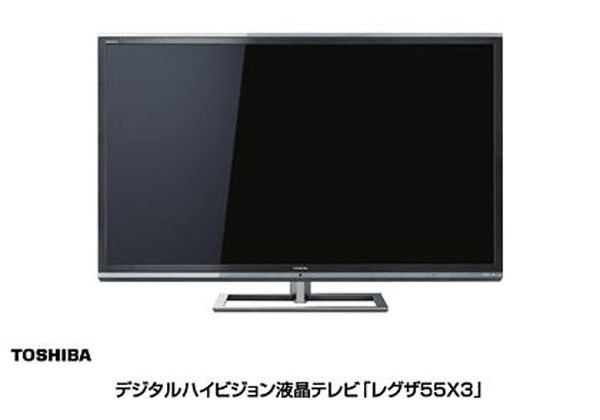 I still know a bunch of people that don't have HDTVs in their house or have small HDTVs and don't subscribe to HD content. While many folks like this still need to step fully into the HD world, Toshiba has a new set that is taking the next step into the Quad Full HD realm. The new TV is a QFHD set with a native resolution of 3850 x 2160. The normal full HD resolution that we get on almost all HDTVs is 1920 x 1080.
Toshiba also notes that the set doesn't need any glasses to view 3D content on the screen. The set also offers control over the direct backlight LED for accurate colors and deeper black levels. The 3D tech that the set uses is parallax barrier with a lenticular sheet over the entire screen. The set also supports 2D content as well.
It appears that you can view four programs on the screen at once in full 1080p. The TV has network capability and a USB HDD that allows the set to record two programs at one time. The set can also play content from Regza tablets as well. The TV is model number 55X3 and will land in mid-December in Japan with pricing not specified.