Toshiba Readying Windows 7, Chrome OS And Android Tablets For CES 2011?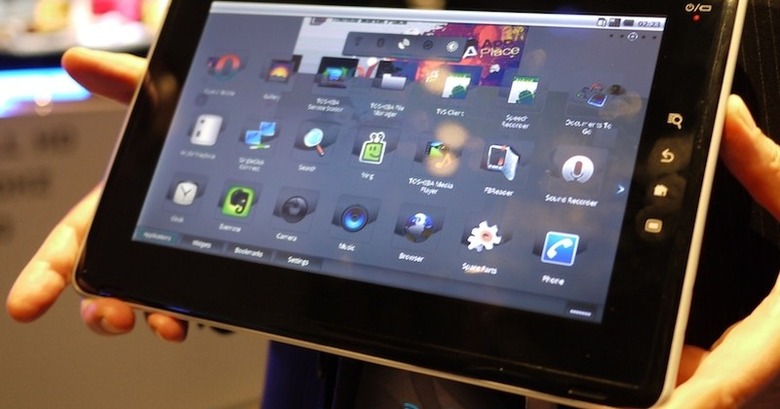 It's a morning of tablets today, with Motorola's Android slate getting flaunted, iPad 2 production being teased, and now Toshiba's latest tablet ambitions leaked. According to DigiTimes, Toshiba is readying three new tablets for CES 2011, individually running Windows 7, Chrome OS and Android. Meanwhile Toshiba is also tipped to have 7-inch tablets in the works, though these are supposedly being managed by the company's smartphone department.
Hardware specifications for each tablet are yet to be confirmed, though two of the slates are said to have 10.1-inch touchscreens while the third has an 11.6-inch panel. Toshiba's most recent model, the Folio 100, was pulled from retailer shelves earlier this year after a high number of user complaints; the move was described as temporary, though the slate is yet to go back on sale.